Robber Caught On Surveillance Killing A Young Mother Of Six In Cold Blood After She Handed Over The Cash Register's Money
Gabrielle Simmons was working at the Dollar General during the attack.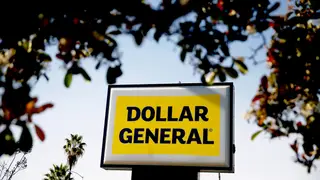 A young mother of six was killed at a Dollar General in Texas when a robber fired shots after demanding all the money from her register. 
27-year-old Gabrielle Simmons was working at a store clerk at an Oak Cliff Dollar General Monday night when a suspect wearing slashed jeans and a turquoise cap attempted to rob the store, reported WFAA.
The unidentified man was captured on surveillance cameras entering the store around 7 p.m. and pulling a gun on Simmons. In the footage, Simmons can be seen handing over all the money from her register.
As the suspect fled, his gun fired, striking Simmons in the chest.
Simmons was taken to Baylor University Medical Center where she died. She leaves behind six children, who were her inspiration to move from Mississippi to Texas in pursuit of a better life, police said.
"She's such a beautiful, beautiful, person," friend and neighbor Jenin Ferond told WFAA.
"We don't know what to do, we are all in turmoil," Ferond explained. "The fact that she has kids who are young, who are going to grow up and not actually know who she was as a person, it's devastating."
At the request of Dallas Police, Oak Farms Dairy is offering a $10,000 reward for information leading to the arrest and Grand Jury indictment of the suspect in connection with the murder of Simmons.