Dr. Romance's Relationship Guide: First Anniversary
Dr. Romance provides information on what to get for that first and very special anniversary.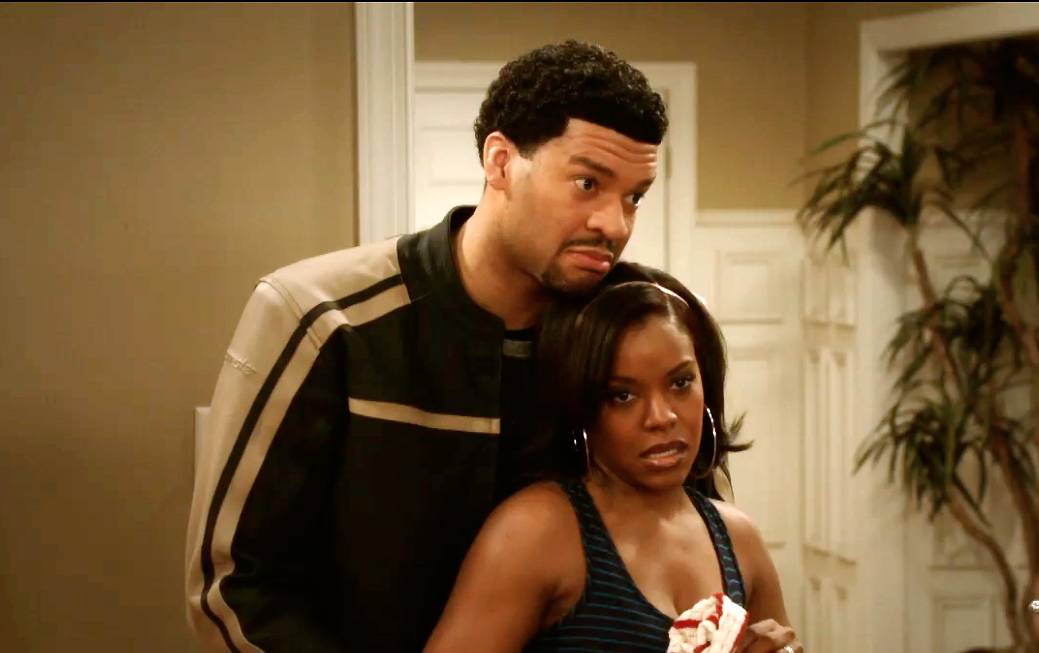 Last night on Let's Stay Together, Charles and Stacy celebrated their first anniversary as a married couple. The couple ended up exchanging pretty great gifts (you'll have to watch to find out what they were), but before they did, Charles had a tough time picking something out for Stace. This got us thinking…what presents should you not buy for your boo for the big day? Here's a list of things you fellas should stay far, far away from if you want to keep your lady happy and stay together:
1. Household appliances (this is a big no-no). This category includes vacuum cleaners, washer/dryers, kitchen electronics…you get the gist. Nothing says unsexy and you're-only-good-for-running-my-home than this.
2. Anything related to your lady's weight. This includes body shapers, weight scales, even gym memberships. Whatever good intentions you may have, just be smart (for your sake) and don't go there.
3. Beginner's cookbook. Even if your girl can't cook to save her life, dropping major hints that she needs to improve in the kitchen is just insulting (especially on such a special day).
4. Gift cards. Nothing says "I didn't put any thought into this huge, momentous occasion" like a gift card. Impersonal and inconsiderate, these should be reserved for co-workers and that non-special college friend you see occasionally.
5. Nothing. If you forget (which you really shouldn't), at least try and compensate with flowers or some small, romantic gesture. If you don't, chances are she won't forget this day (or let you forget it) for a long, long time.