Minor To Be Charged With Making Dozens Of Racist Threats To HBCUs
The FBI says more than 50 HBCUs received the threats this year.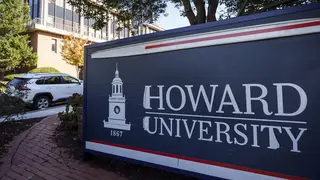 The FBI is announcing that a single minor will be charged with making dozens of racist threats earlier this year against more than 50 Historically Black Colleges and Universities (HBCUs).
According to CNN, the juvenile is believed to be responsible for a majority of the threats toward more than 50 HBCUs across the country.
"We have worked with state prosecutors to ensure that that individual is charged under various other state offenses," FBI Director Christopher Wray told the House committee on Homeland Security Tuesday (November 15), noting that the minor won't be charged federally due to limitations for juveniles.
Peaking in January and February, the threats targeted at least 57 colleges with bomb threats via phone calls, emails, instant messages and anonymous online posts. More than a dozen schools, as a result, had to lock down or postpone classes on the first day of Black History Month in February.
On Monday, senior FBI officials held a conference call for student journalists where they explained how law enforcement agencies nationwide have worked to stem the threats and pinpoint the culprits.
"The type of threats that we've seen here, that have victimized you and your institutions,undermine the most basic expectations of safety and security that every American," Deputy Director Paul Abbate told students during the call, according to CNN. "Threatening a religious or academic institution is among the most serious and despicable of criminal offenses, especially when your communities have been victimized, historically targeted by hate speech and violence. The fear and disruption these threats cause within your communities is completely unacceptable and our work in investigating these threats is of the very highest priority."
He added: "The FBI's Counterterrorism Division has worked to coordinate efforts across the organization, as these crimes are being investigated in numerous jurisdictions across the country."
The Biden administration launched the FBI investigation in early February following the series of threats.