Oscars 2022: Will Smith Wins Best Actor Award, Talks 'Fierce Defender' Of His Family In Acceptance Speech
Smith won for his role as Richard Williams in the film, "King Richard".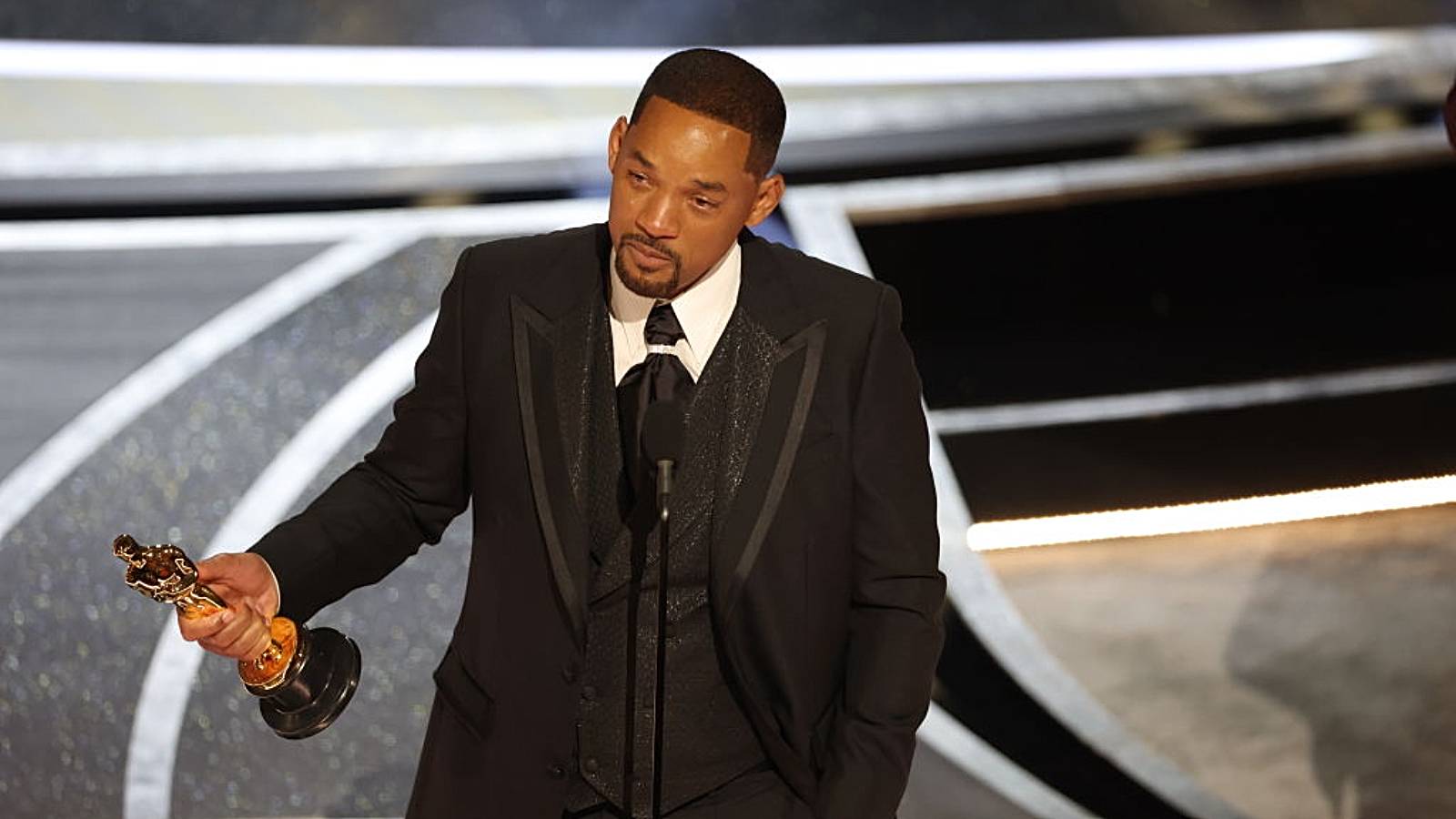 Will Smith wins the award for Best Actor at the 2022 Oscars for his role as Richard Williams in the 2021 film, King Richard. 
Just moments before winning the hardware, Will, 53, walked briskly to the stage and had a physical confrontation with Chris Rock after Rock made a joke about Jada Pinkett Smith and her decision to sport a bald head.
The shocking moment turned full circle during his acceptance speech as Smith found himself relating to the film's real-life protagonist Richard Williams (father of tennis champions Venus and Serena Williams), who was always deemed as a "crazy man" when it came to his family.
"King Richard was a fierce defender of his family," Smith began his speech. "In this time of my life — in this moment, I am overwhelmed by what God is calling on me to do and be in this world."
As his speech continued, Smith's eyes began to water and tears slowly ran down his face.
"I know what we do," he said, speaking about his life in the public eye. "You gotta be able to take abuse, you gotta be able to have people talk crazy about you. In this business you have to have people disrespecting you. And you have to smile, you have to pretend like that's okay."
During a commercial break, Denzel Washington apparently stepped in to calm Smith down from the incident and even provided some sage advice that was clearly helpful to Smith and to anyone who has an encounter with a challenging situation.
"At your highest moment, be careful. That's when the devil comes for you," said Smith of Washington's advice.
He went on to thank the rest of the supporting cast from the movie, the Williams family (who were present) and the Academy, finishing his speech with, "hoping the Academy invites me back."