On R. Kelly's Birthday, The Internet Threw Him The Pettiest Prison Party
"#RKellyIsGoingToPrisonParty," to be exact.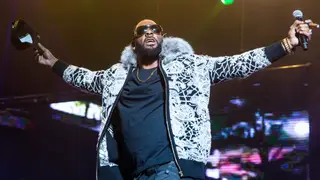 The jig is up, and the investigations on R. Kelly are cracking down, as the industry-earthquaking Surviving R. Kelly documentary continues to make waves.
The shamefaced R&B singer is now reportedly standing against an entire criminal investigation pursued by Georgia law officials, and his victims are stepping up to help the process along with their own pieces of evidence. The reports of the investigation arrived on none other than Kelly's 52nd birthday on Tuesday (January 8). But instead of a birthday party for the self-dubbed Pied Piper, non-fans threw him a different celebration that's raising the bar(s) for Twitter's pettiest hashtag observance of the year thus far: the "#RKellyIsGoingToPrisonParty."
See how they turned up and showed out to the occasion below.