Blac Chyna's Mom Goes on Transphobic Rant Against Caitlyn Jenner
She doesn't like what Caitlyn said about her daughter and Rob Kardashian.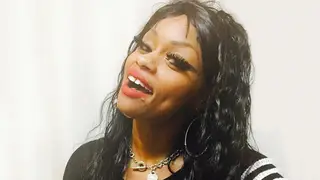 The saga between Blac Chyna and Rob Kardashian seems to have everybody in their feelings, and that includes Chyna's mom Tokyo Toni.
Miss Toni delivered her promised Instagram rant about the situation, but used the air time to spout a transphobic rant against Caitlyn Jenner, instead. It all started when Caitlyn appeared on The View to comment on Rob's revenge porn meltdown. Despite calling Rob "stupid," Caitlyn took the chance to send a couple subtle digs at Chyna as well, claiming that she's never met Dream's mom and that she has warned her kids to "choose your friends wisely," implying that Chyna is a bad influence.
"Did that motherf*cking n*gga, Caitlyn Jenner, aka Brucey, yeah big balls little d*ck him," Tokyo began. "This motherf*ckin n*gga, cus he's a man. Dressing up and pretending to be a woman."
She went on, "You gonna lie and say you don't know Blac Chyna. N*gga you was walking around switching in the park with me, you f*cking f*ggot. Call me b*tch I got some words for you a**."
See the profanity-ridden video, below:
Clearly, this is bringing out the worst in everyone.
See how much Blac Chyna was paid to return to the strip club with BET Breaks, above.