Freeway Rick Ross: "Good People Do Bad Things When There Are No Options"
Former kingpin talks about his new mini-series.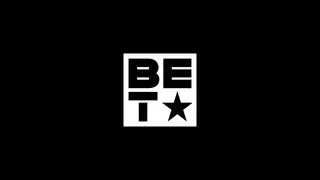 (photo: Courtesy Patrick Bastien Photography via Wikicommons)
Before Los Angeles drug kingpin "Freeway" Rick Ross made over $900 million selling and distributing crack cocaine all across the country, he was known as a nice kid that was even nicer on the tennis court.
Now, Ross is developing a mini-series based on his autobiography, which will come out in February 2014, with executive Mark Wolper (whose company produced Roots). Here, he talks about the series — which is still in the early stages of development so no network or stars have been announced just yet — and how he hopes to use his life story to help change the systemic cycle of poverty that has plagued urban communities for centuries.
How did the idea of the series first come about?
Well a friend of mine had told us about Mark Wolper and that Mark wanted to have a meeting with us and Mark dropped the idea on us about doing the series. At first, the timing just wasn't right, but now we feel it is, and we felt like he was a good fit given his interest, given the climate. We really started talking about mass incarceration in a major way and we also saw what (the re-airing of) Roots did on BET — it did like 4.5 million views. What really interested us is the commitment to solid African-American television that has good content.
What will make this series different from something like American Gangster?
Look at the portrayal of guys like Nino Brown or Frank Lucas in American Gangster. They were depicted like superheros. The danger of that is you end up with a narrow and false image of the game and the people themselves. I was a kid running around with duffel bags of cash in a Black America that had not even evolved to making millions. But people need to know, drug dealers have emotions like regular people; they get scared, they feel remorse, they get cheated. They win sometimes but they lose a lot of times. This series is really a cross between four shows: Breaking Bad but with much more vulnerability because I was 17, had never drank or smoked and was totally clean when I started, Scandal because it does have the White House elements, The Wire because of the grit and even Roots because of the social justice element.
You were locked up twice. What was different the second time from the first?
Preparation. Even though when I got out the first time I was prepared, but I wasn't prepared the way I was prepared this time. First time I went in I just barely started to learn how to read and did absolutely no law work. I still had a little money when I went in the first time. I wound up only doing five-and-a-half years, when I came out I would've been successful had the government not come out and tempted me with the opportunity to make some quick money. I would've probably been bigger than Puffy or Master P.
So you were getting ready to jump in the entertainment game?
I found the Alkoholiks when I was in prison. Dick Griffey was gonna give me a deal when I got out. Matter fact we were leaving his office when Danilo (Blandon) called me with the setup. The Liks was gonna sign to me when I went in. I almost had Dr. Dre signed. Before I went to prison the first time, DJ Pooh used to stay at one of my houses off and on with one of my girl's cousins. [Dre] and Pooh hung ou,t so Pooh wanted to do a record, so they come to me like, "Hey Rick, DJ Pooh wanna do a record." So I said, "Alright well hit me up." So I go by the house to meet Pooh and his crew, so when I go by the house he's got these guys all over the floor and wires are going everywhere. Meanwhile Otis Smith and Dick Griffey are telling me "This rap stuff is a fad. Give us $600,000 we're gonna do this album with this singer," who turned out to be Anita Baker. Fast forward to last year, I met Dr. Dre and he told me, "Man I was in that house that day with Pooh." King T was there too.
Based on people's reactions do you think there's still a misconception about who you are?
Definitely. It's crazy how things work. I was in Detroit two weeks ago, speaking at a school, and when I came in the principal was scolding me, like, "This is how you're gonna talk to the kids! and, You ain't gonna do this and that!" But once he heard me speak he followed me out of the school and was like, "Man you can come here and do whatever you wanna do man! I appreciate you man. The kids needed you, and they needed to hear that." So, there's still a misconception, even among Blacks on how they view somebody with a drug dealing past. I think it's ingrained in their mind that you're this mindless sociopath that just made money exploiting the community and I just want to show America that even good people will do bad things when there are no options.
Check out the video below of Freeway Rick Ross in American Gangster.
BET.com is your #1 source for Black celebrity news, photos, exclusive videos and all the latest in the world of hip hop and R&B music.
Click here to subscribe to our newsletter.