Commentary: The Stirring, Inspirational Voice of Maya Angelou
Maya Angelou inspired generations of people through her inspirational writing.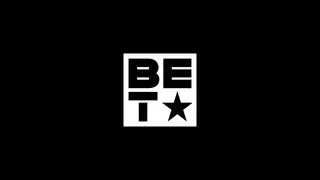 Maya Angelou was one of the searing forces of her time, having inspired generations of people around globe with her poetry, her rollicking and robust storytelling and her unrelenting passion for social justice.
Her death at the age of 86 comes as a shock because of the vibrancy of her voice and how it touched so many. It was a voice that came to wide American consciousness with her 1969 memoir, I Know Why the Caged Bird Sings, and one that captured an international audience with her 1993 recitation of her poem "On the Pulse of Morning" at the inauguration of President Bill Clinton. It was a voice that kept its role on the literary landscape even while she reached her 80s.
As a writer, Angelou was able to strike a chord in the minds of so many people in large measure because of the diversity of her own life experience. She didn't begin her professional life as a poet. She was a nightclub dancer and performer, a member of the cast of Porgy and Bess, a coordinator for the Southern Christian Leadership Conference and she worked as a journalist in Ghana.
 
But her writings had an intense resonance with readers because of their raw exposure of her own life experience. In revealing the painful aspects of her own personal story, she also gave voice to the experience and yearnings of many women, African-American and others. Hers was a powerful autobiographical voice that was at once personal and universal. Her discussions of issues steeped in race, gender and struggle were deeply moving.

She was a fighter for civil rights and social justice, with relationships with luminaries that spanned from Martin Luther King Jr. and Malcolm X to contemporary leaders of today and even President Obama.
One of the remarkable features about Angelou's life was that, as she grew older, she continued to not only actively immerse herself in her writing but also to explore new endeavors. For example, she created a collection of products for Hallmark, which included household items and greeting cards. Notably, at the age of 85, she managed to publish the seventh autobiography in her series, one that concentrated on her relationship with her mother.
More than anything, Angelou opened the world of poetry with a writing style that captured the hearts and minds of not only readers of her day, but of generations far younger. Her lasting legacy will undoubtedly be her role in igniting a love of poetry and writing in African-American young people, particularly women, who will be stirred to develop their own talents and their own voice because of how wondrously Maya Angelou paved the way.

The opinions expressed here do not necessarily reflect those of BET Networks.
BET National News - Your source for Black news from around the world, including international politics, health and human rights, the latest celebrity news and more. Click here to subscribe to our newsletter.  

 (Photo: AP Photo/Doug Mills, File)