Jennifer Hudson Accuses Her Ex Of Massive, Shady Plot To 'Ruin Her Career'
The Oscar winner says David Otunga is leaking lies.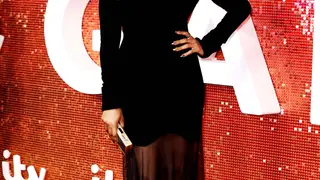 Jennifer Hudson is currently in the midst of a nasty custody battle with her ex-fiancé, David Otunga, and most recently, she's claimed that the former wrestler's slanderous remarks are all just a plot to ruin her career.
Get more recent news on the former couple with BET Breaks, above.
According to court documents obtained by The Blast, the "Where You At" crooner has asked a judge for an emergency protection order to prevent what she calls Otunga's "continued efforts to place [her] in a bad light and tarnish her reputation."
She further added that she believes her ex-fiancé "or a third party on his behalf" leaked "false" information to the media that he was awarded full custody of their 8-year-old son, David Otunga Jr., and even requested that the court find him in contempt for apparently violating a confidentiality agreement they had in place.
"[Otunga]'s and his agents' ongoing effort to place [her] in a false light and creative negative news is harmful to the parties' child and to [her] career," she argued in the papers. "Without [her] career, the family would suffer irreparable injury financially as she is primary supporting the family due to [Otunga]'s voluntary underemployment."
The couple ended their decade-long engagement in November.