Black Homeowners Could Greatly Benefit From Foreclosure Settlement
Several provisions in a foreclosure settlement with banks could help African-American homeowners and communities rebound.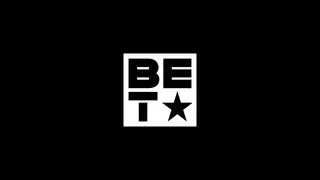 As with every economic crisis, African-Americans were among the hardest hit when the housing bubble burst. In addition to disproportionately being offered subprime loans, their communities also have experienced extraordinarily high levels of foreclosures. Now that the nation's top five banks have agreed to a huge settlement to help homeowners, will the deal disproportionately help African-Americans and other minorities?
Housing and Urban Development Secretary Shaun Donovan cannot provide a specific number but said in a conference call with reporters Friday that he expects a large share of the estimated one-to-two million households to benefit will be African-American and Latino.
"We all know how the housing bubble burst, how lenders sold loans to people who couldn't afford them and how they packaged those mortgages up to make profits that turned out to be nothing more than a mirage," Donovan said. "We know these actions hurt millions of families, and particularly African-American, Latino and other minority families who were targeted for predatory loans and other practices."
Donovan noted that as a result of those actions and foreclosures, African-American communities lost half of their wealth between 2004 and 2008. He estimates that approximately one million homeowners nationwide will be able to take advantage of the component of the settlement that directs banks to help eligible borrowers reduce their loan balances.
"This will help underwater homeowners in minority neighborhoods start building equity again, but also their neighbors, who've watched their own property values plummet by $5,000 to $10,000 each time a foreclosure sign goes up in their neighborhood," he said.
The settlement also includes a provision that will help unemployed homeowners catch up on late mortgage payments. And perhaps more important for minorities, Donovan said, is funding to provide housing counseling and legal services. Homeowners are twice as likely to be able to save their homes if they get help from housing counselors.
Donovan said that lenders, who'll be working with a court-appointed monitor, would begin reaching out to homeowners eligible to participate in the settlement agreement in the next month. For more information, they should visit the National Mortgage Settlement web site.
BET National News - Keep up to date with breaking news stories from around the nation, including headlines from the hip hop and entertainment world.
(Photo: Spencer Platt/Getty Images)