Empire Officially a Hit Overseas
Black-ish, How to Get Away With Murder and Power are also breaking barriers.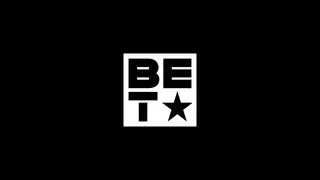 (Photo: Michael Lavine/FOX)
It's no secret that FOX's newest blockbuster drama Empire is a smash domestically, but now word has officially gotten out that the show is dominating across the globe. From Germany to China, the show has counquered just about ever major country in the world.
According to the Hollywood Reporter, it was difficult for global networks to latch on to the Taraji P. Henson- and Terrence Howard-led series due to the mainly minority cast. However, once its loyal U.S. viewership proved that it was a dominant TV force, the tables turned.
"It would have sold out immediately," a FOX executive said of the show, had it had an all-white cast. "It's been hard to get [international broadcasters] to think outside the box."
After the massive turnaround, Empire's international viewership skyrocketed each week, closing out the first season with a high of nearly 17 million total viewers. This final figure forced overseas buyers to do a double take on the investment.
"When it started to air — every week it grew and grew — many important clients of ours have contacted us to rethink what they were doing," said Marion Edwards, 20th Century FOX Television distribution's president of international TV.
Well, those decisions seem to have been made as Empire is now officially sold out in every major territory globally. Some of the world's biggest broadcasters, like Germany's ProSiebanSat.1, Australia's Network Ten and France's M6, have acquired the series. In the United Kingdom, the market where U.S. shows tend to have difficulty crossing over, the show was distributed to E4, Channel 4's smaller digital pay TV outlet. The juicy drama has also been picked up to air in multiple global markets, including Poland, Italy, the Netherlands and South Africa.
Another tricky market for U.S. programming is Asia, but Empire managed to conquer that continent as well, sealing deals with China, Japan, South Korea and Hong Kong.
Other minority-led shows that have managed to achieve worldwide success include the Viola Davis-led How to Get Away With Murder, the Starz drama Power and ABC's Black-ish.
"I think nothing succeeds like success, nothing breeds imitation like success," said Greg Drebin, senior vice president of worldwide marketing at 20th Century FOX Television Distribution. "The success of these shows [in the U.S.] has meant international networks are more open to them."
BET.com is your #1 source for Black celebrity news, photos, exclusive videos and all the latest in the world of hip hop and R&B music.
Click here to subscribe to our newsletter.