[Worth It] Find Out What One Woman Sacrificed for Beyoncé Tickets
#Priorities.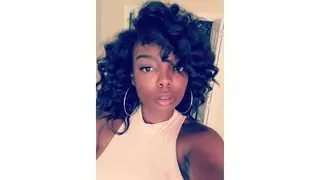 Most Beyoncé fans say they would do anything for their queen. Some actually go out of their way to prove it.
Chyna Johnson, a 22-year-old student, demonstrated her loyalty to the BeyHive by using her rent money to buy Formation tour tickets. Now, we don't recommend trying this at home, but you gotta admire Johnson's dedication.
She spoke to Buzzfeed News about the decision. "It is real. I got an eviction letter and everything," she said. "My priorities are definitely in check. I am just a die-hard Beyoncé fan."
Johnson tweeted about her dilemma and her tweet quickly went viral, with over 8,000 retweets.
Johnson defended her choice to Buzzfeed saying she's about to graduate college and wanted to celebrate it with a bang. "I had the time of my life. Literally," she said. She also expressed confidence that she'll be able to convince her landlord to let her pay late: "I've never ever been late on rent before so I'm hoping she would have some mercy on me."
As for her tweet, some of the responses have been pretty great too.
Hopefully Johnson is able to work something out with her landlord. Either way, her commitment to Queen Bey will never be questioned again.