Driver Charged In Fatal LA Crash That Killed A Pregnant Woman Was Reportedly In 13 Previous Wrecks
One of the victims, Asherey Ryan, was 8½ months pregnant.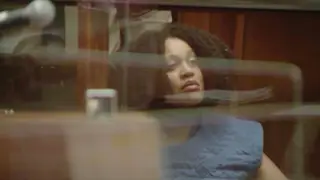 Nicole Lorraine Linton, the woman accused of causing a fatal car crash that took six lives, was involved in 13 other wrecks, according to authorities.
The Los Angeles Times reports, the California Highway Patrol said the 37-year-old was in 13 prior crashes. The details of those crashes, all which took place outside of California, are not known at this time. The outlet reports it does not appear Linton was under the influence of drugs or alcohol in causing the fatal crash in Los Angeles.
California Highway Patrol officer Franco Pepi told PEOPLE, "We do know that the vehicle was traveling at a high rate of speed as it traveled through the red light."
According to CBS News, Linton was charged with six counts of murder and five counts of vehicular manslaughter with gross negligence. On August 4, the nurse from Houston, Texas, sped through an intersection at approximately 90 mph and crashed into at least five cars, setting three on fire. Linton is currently being held on $9 million bail.
Asherey Ryan, 23, who was 8½ months pregnant, died, along with her 11-month-old son Alonzo and her fiancé, Reynold Lester. The unborn child's name was Armani Lester. Two other women were killed but their names have not been made public.
If convicted, Nicole Lorraine Linton is facing life in prison.