Charlie Murphy's Final Tweets Will Make You Cry
The comedy icon passed away on Wednesday.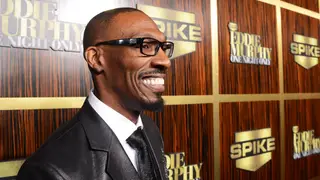 According to Murphy's manager, he spent his last moments in a New York City hospital. While he may have been fighting for his life, Murphy still had time to take to Twitter to leave three final messages to his followers. These last tweets will leave you in tears...
While Murphy often took to Twitter to post notes of inspiration and positivity, given the close proximity to his passing, it is clear that these final tweets were a parting message of hope and love to his family, friends and fans.
The tweets came once a day, in the three days leading up to his death.
He will certainly be missed.
Find out more news regarding Murphy's tragic passing with BET Breaks, above.
And his final tweet...

Charlie Had a huge impact on his fans. here are some of the most touching tributes: