Obama Campaign Video Stirs Up the Opposition
The new video highlights the highs and lows of the Obama administration, but the GOP says it's a "load of you-know-what."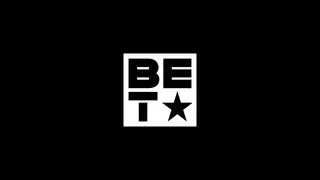 The Republican National Committee created its own movie poster to satirize President Obama's campaign video. (Photo: Republican National Committee)

Can Hollywood magic help President Obama win a second term? His re-election team on Thursday unveiled a new campaign video produced with the aid of two Oscar winners, actor Tom Hanks, who narrates, and director David Guggenheim. The Road We've Traveled runs about 17 minutes long and cost $345,000 to make. It focuses on Obama's first three years in office and examines the tough choices he had to make to address the problems he inherited.
The Republican National Committee jumped at the opportunity to mock the video by creating a movie poster sent to supporters in an email with the message, "Even by the standards of this town, [the video] is a load of you-know-what," a phrase that Obama once used in reference to congressional Republicans.
The poster features a jubilant Obama in the center, images of him and Vice President Joe Biden with paint guns and another of the president on the golf course. Obama's agenda, it argues, "wasn't shovel-ready and it wasn't even paid for."
The RNC also posted a blog called "What Obama Left on the Cutting Floor," that criticizes what Republicans consider to be Obama's hypocrisy on gas prices, taxes, Israel and other issues.
The campaign video uses current and former administration aides and former President Bill Clinton to explain the challenges Obama faced when he took office and seeks to answer questions voters may have about why he took on certain fights like the auto industry bailout and the still-controversial health care reform bill.
"There was a screen set up for slides, but we might as well have been showing a horror movie because what was described in that meeting was an economic crisis beyond what anybody had imagined," advisor David Axelrod says of a post-election briefing on the economy.
It also takes a shot at probable rival Mitt Romney with a reminder of the op-ed he penned titled "Let Detroit Go Bankrupt."
The video was created to fire up the Democratic base and reconnect emotionally with voters, especially those who may need some encouragement to support Obama a second time. And Hanks ends his narration by calling on Americans to "remember how far we've come and look forward to the work still to be done."
It definitely got the GOP fired up and ready to take aim.
BET Politics - Your source for the latest news, photos and videos illuminating key issues and personalities in African-American political life, plus commentary from some of our liveliest voices.
(Photo: Obama for America)