Black Unemployment Rose in January to 12.1 Percent
The Black unemployment rate for January rose to 12.1 percent and the overall unemployment rate fell to 6.6 percent.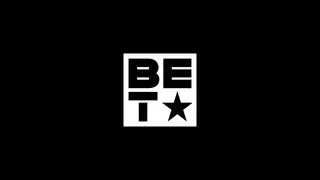 Economists predicted a stormy January jobs report and they were not far off the mark. According to figures released by the Labor Department, after two months of decline, Black unemployment rose, from 11. 9 percent in December to 12.1 percent in January. The overall unemployment rate fell to a five-year low of 6.6 percent from December's 6.7 percent.
The economy added a disappointing 113,000 jobs in January. Automatic Data Processing, Inc., in its monthly report on job trends, had predicted that the private sector added just 175,000 jobs.

The Labor Department also reported on Thursday that new first-time unemployment claims declined by 20,000 to a seasonally adjusted 331,000.
"America doesn't work if Americans aren't working. Today's jobs report underscores that there remains a real crisis for the chronically unemployed in this country," said House Majority Leader Eric Cantor. "It's too hard for many to find good jobs, wages are stagnant, and it's harder to get ahead."
The White House had a sunnier view but also reiterated its call to extend the emergency unemployment benefits that expired in December.
"Today's report is another reminder of both the progress that has been made and the challenges that remain. Businesses have now added 8.5 million jobs over the last 47 months and the unemployment rate ticked down to its lowest level in more than five years." said Jason Furman, chairman of the White House Council of Economic Advisers.

In response to a perpetually high unemployment rates among African-Americans and Latinos, a group of lawmakers on Capitol Hill have formed the Full Employment Caucus, chaired by Reps. John Conyers and Frederica Wilson. The groups mission is to "ensure all Americans who want to work have access to a job."
Conyers also has introduced the Humphrey Hawkins Full Employment and Training Act, which, if passed, he says, would particularly benefit African-Americans.
"It is specifically designed to pick up those minorities, African-Americans and Latinos, who are unemployed in the greatest numbers, and reaching out. That's why we have the two thrusts — one is training and two is getting a job," the Michigan lawmaker told BET.com.
Conyers believes that inadequate levels of education and training are major impediments to closing the unemployment gap, but also cited ongoing discrimination in hiring as an obstacle.

The bill has about 50 co-sponsors, none of whom are Republican.
"But we haven't given up yet," says Conyers, who hopes it ultimately will be a bipartisan effort.
BET National News - Keep up to date with breaking news stories from around the nation, including headlines from the hip hop and entertainment world. Click here to subscribe to our newsletter.
(Photo: Lucy Nicholson/Landov)