Missouri Tops List of States With Highest Black Homicide Rates
A newly released study by the Violence Policy Center in Washington, D.C., shows the "homicide victimization" rate for African-Americans in Missouri exceeds the national homicide rate over seven times.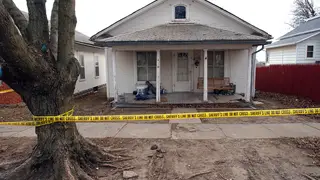 Here's a distinction no state wants: According to a newly released study by the Violence Policy Center in Washington, D.C., the state of Missouri leads the nation in Black homicide victimization, which means Black people are more likely to be murdered there than in any other state.

The study, Black Homicide Victimization in the United States: An Analysis of 2009 Homicide Data, is based on 2009 data — the most recent data available from the FBI — and ranks the 50 states by the number of Black murder victims per 100,000 population.

In Missouri, there were 239 Black homicide victims, resulting in a homicide rate of 34.72. In comparison, the homicide rate for African-Americans overall in the United States was 17.90 per 100,000; the overall national average was 4.76 per 100,000, and only 2.92 for whites, nationally.
In other words, Missouri's Black murder rate was about twice the national average for African-Americans, seven times the overall national rate, and almost 12 times the rate for whites nationally.

In cases where the cause of death could be determined, firearms, usually handguns, were used in 82 percent of the homicides nationwide; 72 percent of Black victims were killed by someone they knew, most often during arguments.

The top 10 states with each state's corresponding Black homicide victimization rate are:

1) Missouri, 34.72 per 100,000

2) Michigan, 30.21 per 100,000

3) Pennsylvania, 28.30 per 100,000

4) Oklahoma, 27.96 per 100,000

5) Louisiana, 26.33 per 100,000

6) Indiana, 25.84 per 100,000

7) Tennessee, 23.01 per 100,000

8) Wisconsin, 22.71 per 100,000

9) California, 22.33 per 100,000

10) Nevada, 21.06 per 100,000
"While Missouri has the highest state rate of Black homicide victimization, homicides are devastating Black teens and adults across the nation," said Josh Sugarmann, VPC executive director and co-author of the study.
For more on the findings visit here.
BET National News - Keep up to date with breaking news stories from around the nation, including headlines from the hip hop and entertainment world.
(Photo: REUTERS/Dave Kaup)