Outrage After Charges Against Officer Connected To Death Of Sandra Bland Are Dropped
Brian Encinia was the only cop indicted following the 28-year-old's mysterious death.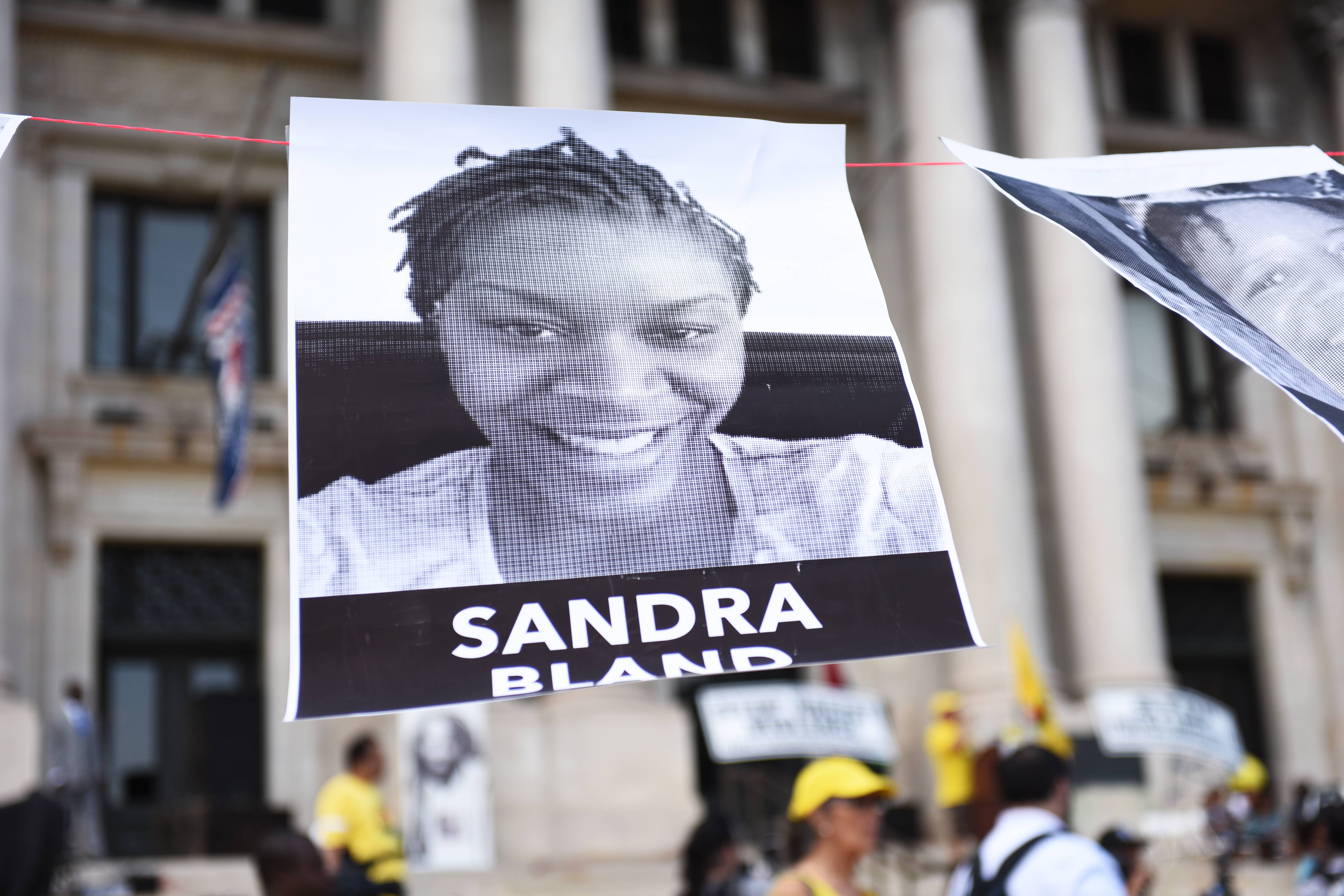 Charges were dropped against the former Texas State Trooper who was indicted for perjury in connection with the sudden and mysterious death of motorist Sandra Bland, reported the Chicago Tribune.
Brian Encinia, who was the only officer to face charges, arrested Bland, 28, during a traffic stop on July 10, 2015. Bland was unable to post the $5,000 bail associated with her case, thus she was kept in police custody. Bland's dead body was found in her cell three days later and the nation demanded answers for her shocking death.
As a result of Bland's death, Encinia was indicted and charged with perjury for making a false statement about the arrest. On Wednesday, papers filed at the Waller County Courthouse in Houston revealed the charges against Encinia have been dismissed.
Over a year ago, a grand jury determined Encinia lied when he reported he removed Bland from her car to conduct a safer traffic investigation. This statement was contradicted by the dash cam footage, which showed Encinia threatening to "yank" Bland from her vehicle and use his stun gun on her. Encinia also told Bland that he would "light you up" when she refused to put out her cigarette and step out of her vehicle.
Encinia was fired in March 2016 after the indictment.
The news of Encinia's dismissed charges immediately outraged people who followed the case

Many feel upset that no one will be held responsible for Bland's death

The dropped charges in Sandra Bland's case makes many people believe there will be no justice when it comes to the death of Black people at the hands of police