Condoleezza Rice Wants To 'Move On' From Jan. 6 And Says History Shouldn't Make White People 'Feel Guilty'
The View's Sunny Hostin pushed back on the former Secretary of State.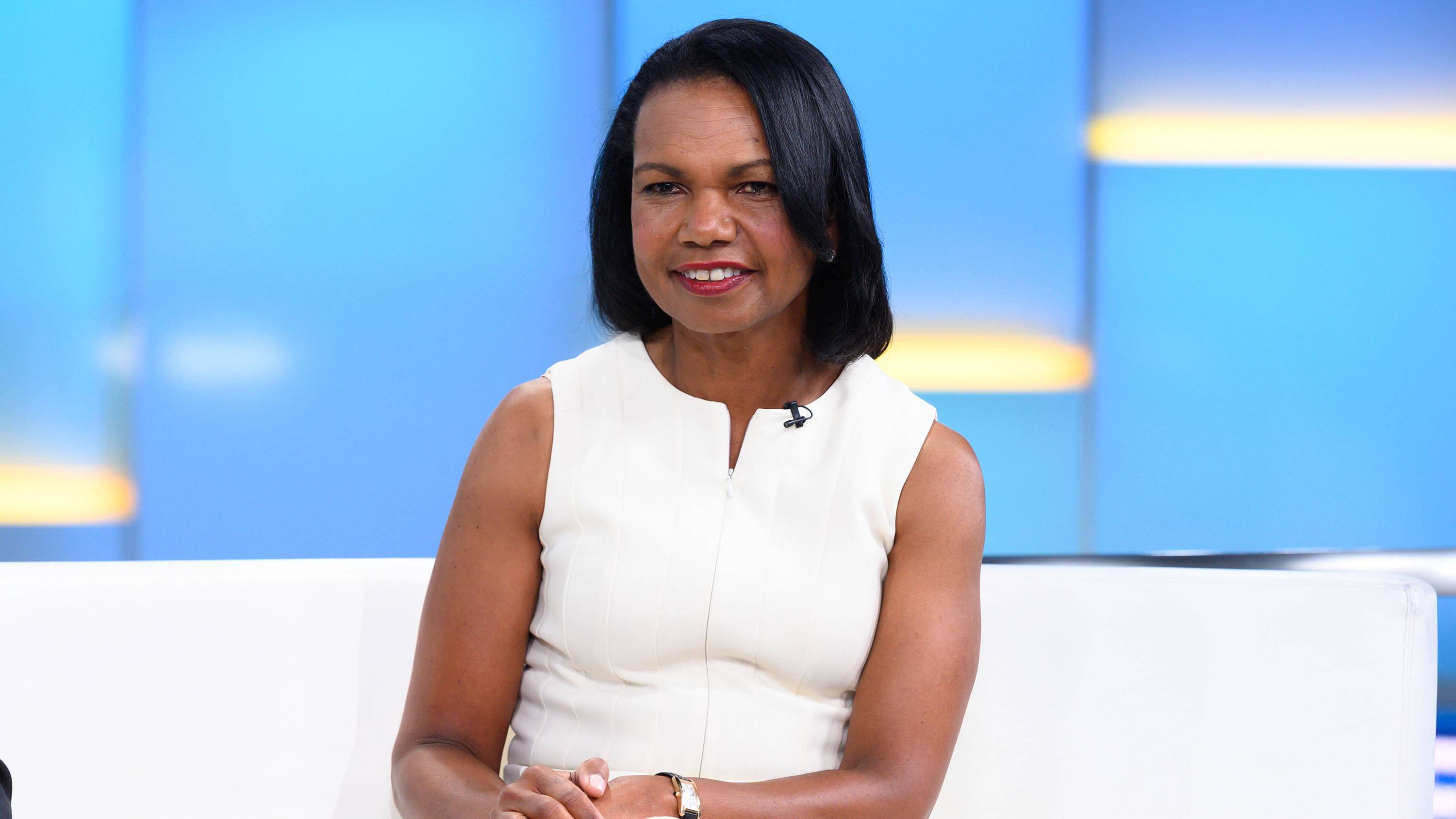 Former Secretary of State under the Bush administration, Condoleezza Rice, appeared on The View yesterday (Oct. 20) and was stating some conservative talking points that had the hosts pushing back.
When discussing the commission on the Jan. 6 insurrection, Rice agreed with Republican Sen. Mitch McConnell that it's time to "move on."
Former federal prosecutor Sunny Hostin responded with, "I think it's really politically expedient for Mitch McConnell to say, 'Let's move on, let's move on,' especially when the former, twice-impeached, disgraced president enjoys attacking [him]. But the problem is, the past will become prologue if we don't find out what happened on Jan. 6."
Rice insisted "our institutions need to be upheld," telling Sunny, "let me finish" when the host tried to interject.
Hostin cited a Quinnipiac poll, telling Rice, "When you have 80 percent of Republicans wanting to see Trump run in 2024?"
Rice questioned the validity of the poll because she is a "political scientist."
Rice believes white people are being made to feel guilty, saying, "One of the worries that I have about the way that we're talking about race is that it either seems so big that somehow white people now have to feel guilty for everything that happened in the past. I don't think that's very productive. Or Black people have to feel disempowered by race. I would like Black kids to be completely empowered, to know that they are beautiful in their Blackness, but in order to do that, I don't have to make white kids feel bad for being white. So somehow, this is a conversation that has gone in the wrong direction."
Co-host Joy Behar, questioned how white kids are made to feel bad for being white because history is being taught. Goldberg stated we can't avoid the truth of how whites owned Black people in history.
Hostin pushed back with, "I think that's been an issue that there's been this sort of roll back of history. People want to hide history."
"Oh, come now," Rice said.
Hostin stated it is true, which is occurring in states like Texas, and added, "What we are seeing is this, this rollback of history; parents don't want children to hear about the real history. And when we teach children about the real history, I think that is when we will really have true racial reconciliation."
Rice also argued it was "part of the plan" to "make seven and 10 year olds feel that they are somehow bad people because of the color of their skin."
See the heated discussion below: