John Legend Invests in HINT Water
The Grammy Winner Supports Healthy Living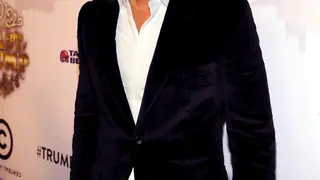 John Legend has joined business forces with The Artists Organization to invest in HINT, Inc., a San Francisco based water company according to singersroom.com. Legend said in a recent video, "I enjoy drinking HINT water because it's refreshing without tasting sweet or artificially flavored."
Legend and his business associates became interested in HINT when he saw the drink in Whole Foods Markets and Starbucks. The team contacted HINT shortly after to learn more about the company's mission statement. Legend states that after speaking to founders Kara and Theo Goldin, he learned that they shared a passion for leading a healthy lifestyle.
"As we got to know Kara and Theo, it became clear that HINT is ultimately their commitment to making it easier for people to lead healthier lifestyles," said Legend. "I joined them as an investor not only because I actually drink HINT water, but also because I truly believe in both the product and its 'Drink Water, Not Sugar' message and I am excited to watch the company grow." The zero calorie drink comes in various flavors like Watermelon, Lime, Blackberry, and Strawberry-Kiwi, and can be found in stores including Albertsons and Bristol Farms.

(Photo: Scott Gries/PictureGroup)