How to Talk to Grandma and Grandpa About HIV
With HIV transmission rates soaring among African-American seniors, it's time for the young folks to intervene and educate.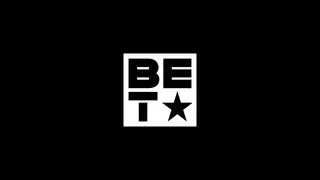 Think about it. You grew up in a time when Rap It Up was said so often, it's become part of our vernacular. Unfortunately, our grandparents, and even some of our parents, weren't so lucky. The growing HIV/AIDS rates among seniors in the U.S. shows a serious disconnect: Paw-Paw doesn't know what he needs to know about safer sex, condoms and getting an HIV test.
According to Planned Parenthood Federation of America, baby boomers—people ages 44 to 64 years old—account for 27 percent of new HIV cases, and rising. And with an influx of older Black adults back in the dating game and being sexually active, it's important for them to know that the game has seriously changed. Just because having babies is not on the horizon, that doesn't mean protection is not needed. AIDS is everyone's issue.  
So this is where you step in. Our generation should be the knowledge brokers on HIV—yes, we have a lot to learn ourselves, but we are much savvier and more comfortable when talking about sex. At some point, we have to relay the right information to the loved ones who spent their lives raising us. 
I recently came across an article from The Black AIDS Institute that deals with this same topic. In "Five HIV Facts You Need to Tell Your Parents and Other Elders," writer LaShieka Purvis Hunter discusses the most important facts about HIV that the older folks in our lives need to know.
Here's an excerpt of some of the facts:
STDs, including HIV, are rampant in Black America: Gone are the days when it was okay to have sex without a condom or knowing your partner's STD (including HIV) status. Rates of HIV, as well as the incidence of chlamydia, gonorrhea and syphilis, are highest in our community.
What to tell your elders: Nice people get STDs, including HIV/AIDS; they don't always have symptoms and you can't tell who's infected by looking at them. So talk to your partner about safer sex, get STD and HIV tested, and insist that a condom is used unless you have actually seen his or her test results and are certain that you are in a monogamous relationship. Err on the side of protecting your health.
HIV/AIDS is not a gay man's disease: Black men and women represent only 13 percent of the population but account for 45 percent of new HIV infections; in addition, 64 percent of all women living with HIV/AIDS are Black.
What to tell your elders: In Black America, HIV/AIDS has spread beyond the historical high-risk groups and into the general population. According to a study by the Kaiser Family Foundation, heterosexual transmission and injection drug use account for a greater share of infections among Black men than among white men. Black women are also most likely to be infected through heterosexual transmission.
Condoms are not the enemy: Older men often shun condoms because they have more difficulty maintaining erections than younger men.
What to tell your elders: Instead of going without condoms, offer to accompany your partner to the doctor, who can help treat erectile dysfunction by prescribing medication, counseling or other treatments. Also explore the female condom, which "can be kept in place for vaginal or anal intercourse whether or not a man stays erect," says ob-gyn Vanessa Cullins, M.D., M.P.H., M.B.A., the Planned Parenthood Federation of America's vice president for medical affairs.
(Photo: Alex Wong/Getty Images)