Wayment: Is Kylie Jenner Already Planning For Baby Number 2?!
The reality star is giving some motherhood updates.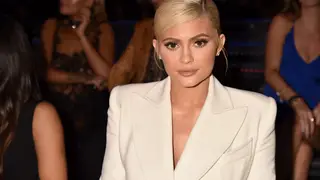 Kylie Jenner is loving her eight months of mommyhood so far, so much so that she is already thinking about her daughter Stormi's future sibling.
In a Snapchat video, the beauty mogul shared that she may be ready to add another young one to her growing family.
"I want another baby, but when is the question," the 21-year-old said while answering fan questions.
She did specify, though, "I'm definitely not ready this second and I don't know when I will be."
What she is certain about, though, is that she wants baby No. 2 to be a girl for a specific reason: so Stormi can have a little sister.
"I want her to have a really feminine name," she added. "That's all I know."
The young mother also shared some cute snaps of her sharing a moment with the adorable baby.