5 Black History Month Events That Made Us Cringe
February is almost over, but we haven't forgotten people's tone-deaf, and at times thoughtless actions.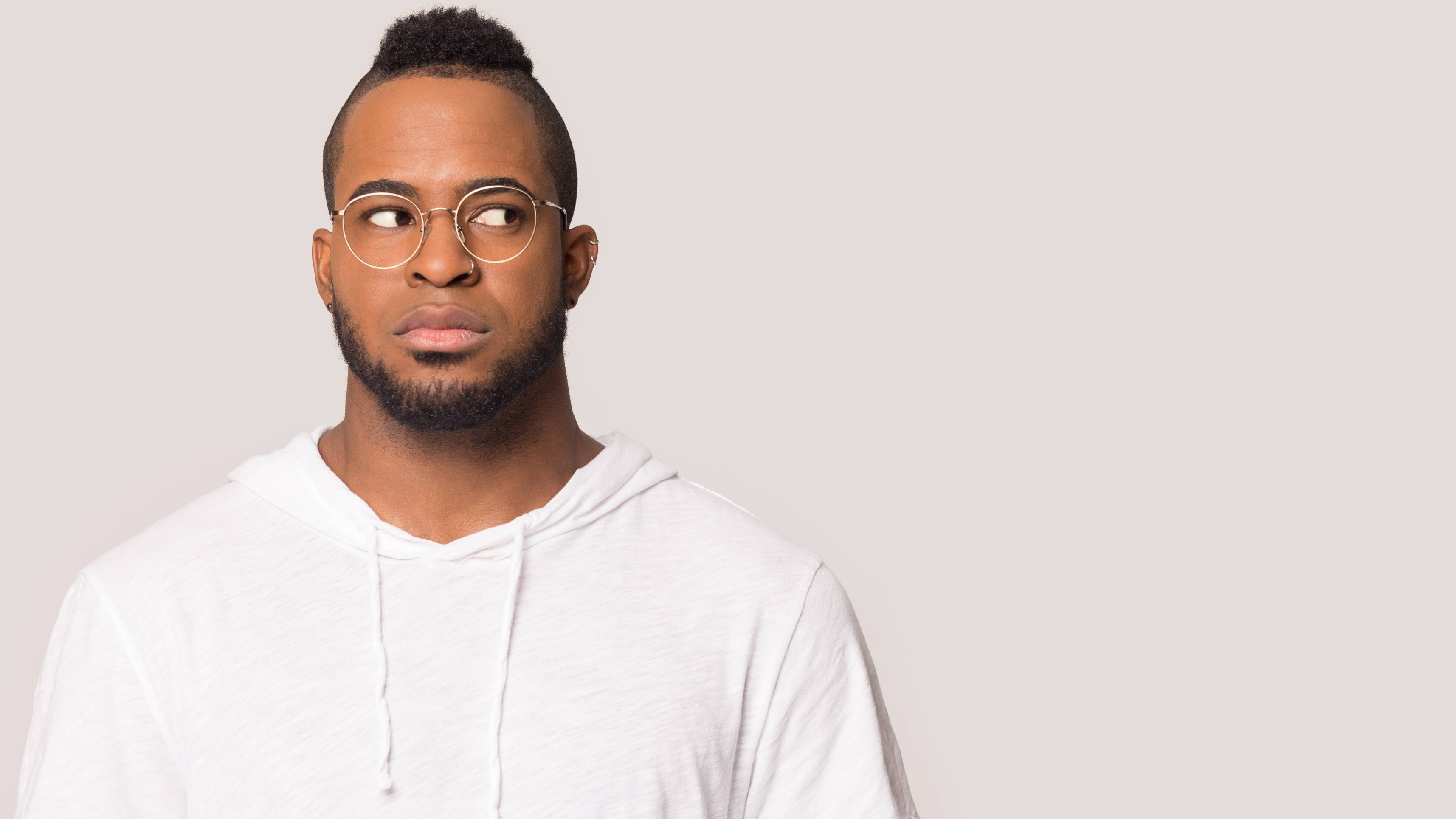 Black History Month 2023 is coming to a close, and people have spent the last few weeks remembering the events, people, and places that made an impact in years past. However, some things seemed tone-deaf and, at times, flat-out offensive, although people might mean well.

Here are five things that made national news but made folks cringe.
1. Columbus Police Gets Side-Eye For Cruiser

To commemorate Black History Month, the Columbus Division of Police outfitted a cruiser with special colors, decals, and even a quote from Rev. Martin Luther King Jr. called the decommissioned vehicle "History 1." But it didn't help that the CPD has had fatal interactions with Black people. Author Saeed Jones, who lives in Columbus, was one of many that found the cruiser cringeworthy.

He told the Columbus Dispatch: "People in the community reasonably demand that the Columbus Police Department corrects its decades-long pattern of abuse, violence, and killing, and the department's response is to paint over the problem."

In an email to BET.com, the CPD explained the cruiser is also decorated for other occasions, including Pride Month, Veteran's Day, and the holiday season. Sgt. David Scarpetti wrote that people in the community approved of the cruiser.

"In the days after unveiling 'History 1,' we have already been approached by members of the community to have this cruiser be part of several upcoming Black History Month events," said Scarpetti.

2. School Lunch Fail

A Rockland County, N.Y., food vendor had to apologize after serving students at Nyack Middle School chicken and waffles with watermelon as a dessert on Feb. 1. The distributor Aramark changed the menu without the knowledge of school administrators.

The students questioned the sensitivity of the menu choice. "They were asking people if they want watermelon, and I remember being confused because it's not in season," Honore Santiago, a student at the school, told WABC. She said she told her mom about it, and both were incensed. "Didn't think the company was capable of making us feel bad...especially the kids my color."

In a letter to parents, school administrators said the menu switch was "inexcusably insensitive and reflected a lack of understanding of our district's vision to address racial bias."

Aramark officials soon released an apology for the poor choice in food offering, saying it "was not intended as a cultural meal, we acknowledge that the timing was inappropriate, and our team should have been more thoughtful in its service."

But this isn't the first mistake like this from Aramark. In 2018, they were called out for serving students in a New York University dining hall ribs, collard greens, and Kool-Aid during Black History Month, and they were dropped a year later, according to the Journal News.

3. An iCringe for Apple

Long the darling of Silicon Valley, Apple is known for innovation and FOMO marketing, but on Feb. 1, not everyone was thrilled with its messaging.

TikTok creative Tamika Turner, who goes by the moniker @prettycriticial criticized the company for sending a "Unity Challenge" message, which she found on her Apple watch reading: "Let's come together to honor Black history. Earn this Unity award by closing your Move Ring seven days in a row during February."

But the messaging came around the time of the police-involved beating death of Tyre Nichols in Memphis, a sensitive topic for Black Americans. A video of the 28-year-old father had been released just days earlier.

Turner, whose video has been viewed more than 22,000 times, blasted the tech company with a "good morning to everyone, except for Apple."

"I just think it's unbelievable and unacceptable, especially in the wake of Tyre Nichols' murder. The only thing Apple has to say about honoring Black people and Black history is, 'Use our product, maybe lose a little weight.' "

Apple said on its website that it brought together members of its Black creative community to create messaging and merchandise to celebrate Black culture with products, including its Black Unity Sport Loop and other exclusive content and curated launches.

4. Equal Opportunity Offense

An event at Clemson University called the "Affirmative Action Bake Sale," held on campus, offended a number of students at the South Carolina college. A sign on the display listed a different price per ethnic group for each cookie.

The stunt was put on as an opposition statement to affirmative action by the school's chapter of Turning Point USA, a nonprofit that advocates for conservative viewpoints and policies on university campuses. Despite this, Clemson has a clear policy supporting affirmative employment action and an entire Inclusion and Equity program.

It also comes as the U.S. Supreme Court gears up to hear arguments over affirmative action in crucial cases involving Harvard University and the University of North Carolina.

"To have something on our campus on the first day we really want to recognize who we are, as individuals, is very disappointing. It almost sets us back a little bit," sophomore Grace Irvin told local station WSPA.

But Taylor Rogers, the Clemson TPUSA chapter president, insisted that the group didn't mean to create the controversy when they did. Still, it was the first day members were all available to participate.

"It wasn't on purpose, and we didn't intend to do it on the first day of Black History Month. That was just the way the cards played out," said Rogers. He also stated that the cookies were eventually given out for free.

Free or not, some students didn't buy it.

"They believe, 'oh, Clemson needs a quota; they need funding,' and that's why we're here. That we're here primarily off of funding and not our own merit," said senior Zharia Roberts. "I feel like there is a proper way to grab attention, and theirs was very unprofessional and it was very demeaning."

5. Hey, Kids, It's Soul Food!

School lunches seem to be a vulnerable area for tone-deafness during Black History Month.

In this circumstance, a Grand Rapids, Mich., high school found itself in hot water after a Feb. 8 lunch of fried chicken, collared greens, macaroni and cheese, cornbread, and banana pudding was served in honor of the occasion. All this might sound good on the menu at Sylvia's in Harlem, but they didn't appreciate it much at Grand Rapids Christian High School.

Students reacted to the offering, saying it was racist. But the school decided to call it a "soul food" lunch instead. Of course, that didn't make it better, and school officials had to apologize for being insensitive.

"Although the tradition was recently paused during the pandemic due to food service regulations, over the recent years, Grand Rapids Christian High School has partnered with a variety of community members to serve an authentic Soul Food lunch," Grand Rapids Christian Schools superintendent Tom DeJonge wrote in an apology letter to parents, according to local station WOOD.