Gabrielle Union Says She Started Masturbating At Age 5
Yeah, we are certainly going to need more wine.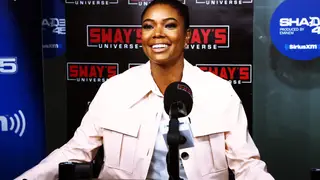 Everyone's favorite actress, icon, basketball wife, social media star and now author Gabrielle Union has given us all yet another gift. Today, she appeared on Sway's Universe and, when confronted about an excerpt from her book that details when she learned to masturbate…at age 5, she let's us all in on exactly how. This woman holds nothing back from her adoring public. Truly, we don't deserve her! 
Mrs. Wade clearly isn't shy and revealed that, essentially, she learned to hump her teddy bear. And while that brought her pleasure, it also confused her for years to come about general female anatomy. "I thought I peed from my clitoris," she joked.
Anyway, according to our life idol, self love is the best love. So go get this book and make sure y'all are loving yourselves tonight.