BET Awards 2022: 5 Things To Know About Lil Baby
Get to know this year's nominee for "Best Collaboration".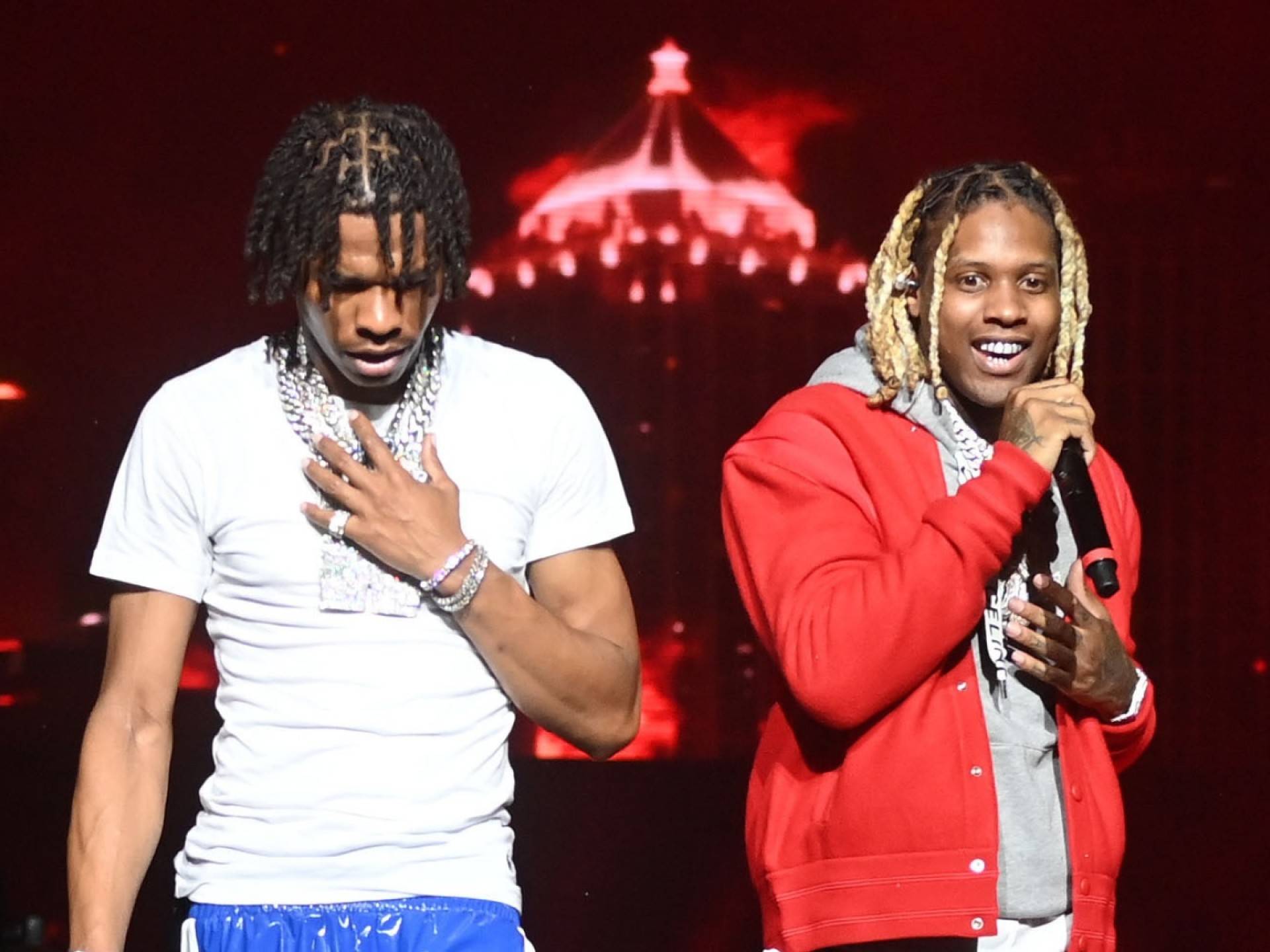 Lil Baby is one of the hardest workers in the rap game. Since his debut in 2017, the Atlanta rapper has released ten albums or mixtapes and steadily gained respect from the rap world. Through sheer talent and drive, the 26-year-old has gone from reluctantly calling himself a rapper to gracing awards stages and being a constant presence on the Billboard charts, with hits including "Drip Too Hard" with labelmate Gunna, and "The Bigger Picture," which he released amid the George Floyd protests.
This year, Lil Baby is nominated for "Best Collaboration" with Lil Durk. Get to know the young phenom before culture's biggest night on Sunday (June 26 at 8 /7C). Here are 5 things you may not know about this star on the rise. 
His stage name is his childhood nickname

Before the name Lil Baby was lighting up marquees, Dominique Armani Jones got the nickname from his friends. The rapper told DJ Smallz that he spent a lot of time with older kids as a child, and got the affectionate nickname Lil Baby for being the youngest of the group. The age gap was big, with Lil Baby saying he was hanging out with 25-year-olds at age 13.

He grew up in the same Atlanta neighborhood as Young Thug

Atlanta is the mecca of Southern rap, with many famous rappers hailing from the city. Lil Baby grew up in the Oakland City neighborhood alongside Young Thug. In an 2019 XXL interview, he said that Young Thug went so far as to pay him to pursue his music seriously. "He literally paid me to leave the neighborhood," he said. "[He said], 'Bruh you can rap, you got it. You could be next. You gotta leave the 'hood... I'ma pay you to come to the studio.'"

He learned how to rap from Gunna

Before their many collabs and "Drip Too Hard," Lil Baby learned how to rap from his frequent collaborator Gunna. Lil Baby told Rolling Stone that he met Gunna through Young Thug, and that Gunna " gave [him] a lot of insights on how to rap when [he] first started." He also told Rolling Stone that Gunna was the second person that he ever made a song with. As for Gunna, he said that he was more of a motivational coach than a teacher. "I was critiquing his music, but also letting him know it sounded good, he should keep going, [offering] words of encouragement," he said in the same interview.

He had never rapped before his infamous prison stint at age 19

Lil Baby grew up rough in Atlanta, dropping out of high school after his freshman year and running in the streets. In the summer of 2016, Lil Baby was releasedfrom prison after serving two years on drug and gun charges. By the end of 2017, he had founded his record label, 4 Pockets Full, and released his first mixtapes. Lil Baby told the New York Times in February 2020, "I don't miss my old life at all. Period. Now, I get a thrill from my old life sometimes, if I see some stuff, but as far as missing it? Not at all."

He has no tattoos

It's rare for rappers to have zero visible tattoos. Lil Baby told the New York Times that before he considered rapping to be an option, he didn't want to have any visible tattoos. He said that he knew that one day he would have money, and have to "go sit in front of some people" to use it. "I didn't want them to look at me like a dope boy," Lil Baby said. " I literally said, 'When I sit down in front of these white folks, I don't want to have no tattoos.'"

He continued: "In a way, it's still that today. Because when I'm sitting in these meetings, I don't have tattoos on my face. I know they'd have to think something if I've got tattoos on my face."

Tune in to the BET Awards on Sunday, June 26, at 8/7C