Keke Palmer: 'More Than Anything, I Can't Wait To Get My Hands On My Baby'
The 28-year-old actress is expecting her first child with boyfriend, Darius Jackson.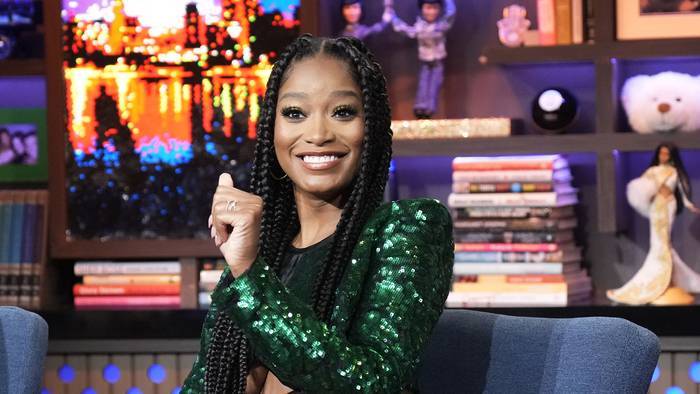 Keke Palmer is overwhelmed with emotion when it comes to her unborn child.
The actress, 28, spoke with Page Six Wednesday (Jan. 4) at the New York Film Critics Circle Awards about her pregnancy and how she's feeling.
"I'm very excited, nervous, and curious more than anything," she said. "Because it's one of those things that no one can really prepare you for. More than anything, I can't wait to get my hands on my baby."
She's expecting her first child with boyfriend, Darius Jackson.
On December 3, she hosted Saturday Night Live and surprised everyone by announcing her pregnancy during a monologue.
"There's some rumors going around. People have been in my comments saying Keke's having a baby. Keke's pregnant. And I want to set the record straight. I am!"
Naturally a person who's constantly on the go, Palmer admits that expecting a child has made her make some lifestyle changes.
"I'm a naturally fast-paced person," she said. "For me, life is going at least 90 miles per hour, that's me cruising. So yeah, I think in general, whether it's the holidays or this transition I'm having in my life, slowing down is definitely not something that comes naturally to me."
Recently, Palmer posted a photo dump/videos from her most recent vacation, where she was proud to take rest when needed.
"This season I am going to learn how to take it easy. How to go slow (or slower than I have which is speedy for average).