Forty Reasons to Care About the Payroll Tax
With all the bickering in Washington, people can miss what the payroll tax debate means to their personal budget — an average difference of $40 a week.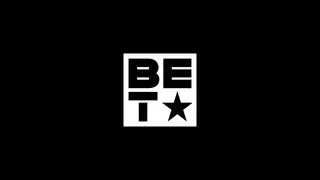 What could you do with an extra $40 in your paycheck? That's how much the White House estimates will go missing from the average American paycheck: about a thousand dollars each year. The Obama administration asserts that failing to extend the payroll tax before the beginning of the year means a lot to the 160 million families that are struggling to make ends meet during an already tough economic climate. 
They asked people to share what making $40 less means to them and what they'd have to give up or go without if Congress does not act. The responses have been overwhelming, an average of about 2,000 an hour from every state in the country. 
The White House retweeted many accounts from across the nation. An Oklahoma woman says she could use $40 to pay for insulin, syringes and blood sugar-testing strips for her daughter. A Virginia woman could use $40 to go into a college savings account for her two girls. One man from Minnesota just needs the money to pay his rent on time. The responses seem to prove what people already know: People can use whatever money they can get their hands on.
Failing to extend the payroll tax will have a disproportionate impact on African-Americans. According to researchers at the Economic Policy Institute, the median overall annual income is about $39,000 a year, but it is $32,000 a year for African-Americans.   
Andrew Fieldhouse, federal budget policy analyst at E.P.I., says "Although the $40 figure is not an exact amount for subgroups like African-Americans, it's a bigger proportional impact on lower-income workers. You're looking at an average of more than $641 annually than you had last year, that won't be there this year if this measure is not passed."
And you would see the effects of not passing the payroll tax on your first paycheck after the beginning of the year. "Their biweekly Social Security contributions will jump 48 percent if Congress does not extend the payroll tax. That is significant," he said.
Fieldhouse points out that the unemployment tax infuses billions of dollars into the economy just because people would have more money to spend. 
And the effects on joblessness cannot be overstated. "Everyone is affected by the unemployment crisis. Extending the payroll tax reduces the unemployment rate by .4 percent. That's important to those unemployed and for those who will be unemployed in the coming year. The payroll tax matters."
BET Politics - Your source for the latest news, photos, and videos illuminating key issues and personalities in African-American political life, plus commentary from some of our liveliest voices.
(Photo: Mark Wilson/Getty Images)