Will Smith Lands First Gig Post-Oscar Incident
The actor will produce a film adaptation of the novel 'Brilliance'.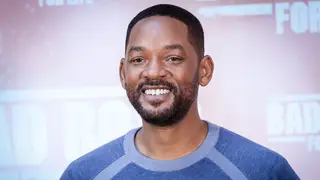 Will Smith lands another movie to his catalog as IndieWire confirms he is set to produce an adaptation of Oscar winner Sharmeen Obaid-Chinoy's novel "Brilliance."
The novel will turn into a film under the Paramount umbrella and will be produced through Smith's production company Westbrook Studios with Jon Mone and Ryan Shimazaki.
The book follows Nick Cooper, a federal agent who works for the Department of Analysis and Response tasked with tracking the 1% of non-neurotypical people deemed "abnorms," or "Brilliants," who are born with special powers. Cooper is the father of a "Brilliant" daughter and is an "abnorm" himself who has the ability to see the future and ultimately tries to stop a civil war.
The film will mark Chinoy's directorial debut.
The Oscar winner has been an interesting few months due to the incident with Chris Rock. Still, it seems he's easing back into his daily routine as he posted a video a month ago on social media after disappearing for a bit.
Glad to see the 53-year-old is resurfacing on his own terms.