Draya's Getting Roasted For Her Fried Chicken, But It's NOT Why You Think
"I know you guys get a kick outta roasting my food. Sorry to kill the fun."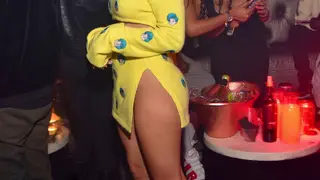 However, "Fried Chicken Gate" totally became a thing this weekend after her shot of a crispy thigh and drumstick were called out for being Popeye's chicken. Internet trolls swore Draya tried to pass off Popeye's for her own, so after getting dragged, she posted a video clip of the chicken frying to silence the haters along with a grade A clapback.
What do you think? Is Draya's fried chicken the real deal, or do think Popeye's is responsible?