Do You Know About Anita Hill?
A conference was held this weekend in honor of the 20-year anniversary of her groundbreaking testimony before Congress — but do you know what she did for women?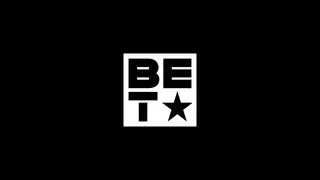 Today, the perils of sexual harassment in the workplace are commonplace knowledge, but 20 years ago, when Anita Hill bravely sat before members of Congress and testified about what she experienced at the hands of then-Supreme Court justice nominee Clarence Thomas, the term was not much more than lip service.
Over the weekend, scholars, attorneys, journalists and activists convened at Hunter College in New York City to discuss the legacy of Hill's testimony in an all-day conference called Sex, Power and Speaking Truth: Anita Hill 20 Years Later. Hill attended the conference and gave the keynote address, where she shared her personal perspective on the event that so many say changed the dynamics of sexual discrimination in the country. While sharing excerpts of her new book, Reimagining Equality: Stories of Gender, Race and Finding Home, Hill told the audience that the fight for gender equality must expand its goals toward seeking to eradicate discrimination completely.

"We must imagine for a new generation what equality is going to be like," she said to attendees on Saturday. "We have reached a point now where we say 'sexual harassment' — and we can raise our voices and we can complain about it, but we should also imagine a workplace where it no longer exists."
Among the many sessions on Saturday that addressed the legacy of Hill's powerful testimony were discussions about sexual harassment in schools and the streets and the sexual exploitation of children.
In 1991, Hill's testimony ignited a firestorm of controversy and spawned a new generation of feminists when she testified that she had been sexually harassed by Thomas. The historic hearings were conducted by the Senate Judiciary Committee to investigate Hill's allegations of sexual harassment by Thomas. Nationally, women and men paid rapt attention as the televised hearings unfolded in October 1991, when Hill sat before the country and admitted that while working as an attorney under Thomas at the Equal Employment Opportunity Commission, she was subjected to sexual advances from Thomas, including lewd comments about his sexual prowess and the relay of detailed descriptions of pornographic movies.
Hill faced searing criticism for her testimony, but despite the adversity she faced at the time, her contemporaries and women's rights activists credit her with bringing public awareness to the issue of gender discrimination.
"I ... often say to people that you really don't get to decide your own legacy. I mean, what you do is, you try to be your own authentic self. And then people decide how they're going to interpret that and what it means to them," Hill, who is now a professor of social policy, law and women's studies at Brandeis University at the Heller School for Social Policy and Management, told PBS' Gwen Ifill.

"If I can symbolize the ability to pursue gender equality, racial equality and to be truthful about our experiences, then, absolutely, that's what I want to be."
(Photo: Melina Mara/The Washington Post)