On the Record With...Wayne Brady
Fatherhood opened this actor's eyes to the challenges of parenthood and the need to support those facing life-threatening illnesses.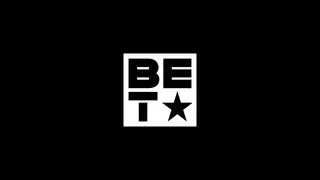 My life changed on Feb. 3, 2003. That was the day my daughter, Maile, was born, and everything snapped into focus. I thought, "I've been blessed with this beautiful baby with all of her fingers and toes and her mental faculties. I need to help other parents who are dealing with different situations." I don't know what I would do if I couldn't take care of my little one. Knowing that there are parents who are in the devastating position of not knowing if they can find affordable health care for their child, not knowing if they can afford much-needed treatments, on top of being displaced, often for months at a time. That spurred me.

A few years ago I started working with Ronald McDonald House Charities and it was one of the best moves ever. At Ronald McDonald House, many of the children are terminally ill or they've reached the point where the family has exhausted every resource available to them fighting that good fight. I'm really impassioned about that and I'm taking my daughter with me on an upcoming visit. It's going to be really deep but it is important. The doctors have warned us and said that it's not just rainbows. Some of the kids there have been through it. I want her to learn about that, I want her to see the things she takes for granted. And I'm not just talking about the monetary or material things. She can run in PE class at school, but here is another child who cannot.

I don't know what I would have done or how I would have handled what these parents handle every single day. However, I do know the worries of being a parent and making sure that I provide for my family. Nevertheless, if my biggest worry is making sure that I handle my business correctly so I can leave my daughter an education fund, then take that worry and extrapolate it out to a place where it becomes, "How am I going to get this money to make sure I can pay for the health insurance or the treatment." I can undoubtedly empathize and understand that worry especially as a father, a caregiver and a protector. That's why I am such a supporter of health care reform and why I am honored to work with President Obama on the initiative. It's so important to me that all parents have access to affordable health care. As both a father and a performer, I know I'm at a place where I can make a difference.
Manhood and philanthropy are intertwined in the sense that if you can be one, then you can assist with the other. If you can stand on your own two feet, no matter what kind of work you do, provide for your family, provide for yourself, walk with your head high, then you can go out in the world to not just live but to make a lasting imprint. There are others on your block who look at your work and that radiates outward.

Even at 40 years old, I'm still striving to be the man I want to be. I approached 2014 with better understanding of the areas where I was lacking and where there was room to improve. That is my advice to any young man: try to be someone that others would proudly follow. When you work towards becoming that person, philanthropy should happen naturally because you're in a position to reach out and give back.

Actor, singer and television host Wayne Brady prides himself on supporting the Ronald McDonald House Charities, which supports families as sick children fight life-threatening illnesses by providing housing, medical care and scholarships.

The opinions expressed here do not necessarily reflect those of BET Networks.
BET National News - Keep up to date with breaking news stories from around the nation, including headlines from the hip hop and entertainment world. Click here to subscribe to our newsletter. 

More on ICON MANN, and join the conversation on Twitter @ #28menofchange and #iconmann.