Stephen Curry To Launch New Graphic Novel Series
The basketball star recently published a picture book titled 'I have a Superpower' that inspires kids to succeed.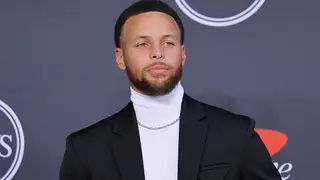 NBA superstar Stephen Curry wants to inspire kids "to reach for the stars" through a new graphic novel series on sports stars.
Stephen Curry Presents!: Sports Superheroes, the first of four planned installments, is scheduled for release in 2024, The Associated Press reports. The first installment focuses on Curry's amazing basketball career.
"We hope that when kids pick up the books in this series to read all about their favorite athletes, it not only instills excitement and grows their love for reading, but also inspires them to reach for the stars and accomplish their dreams," Curry and his Unanimous Media co-founder Erick Peyton said in a statement on Friday (Oct. 21).
The series is written by Rich Korson and Josh Bycel, illustrated by Damion Scott and published in partnership with Penguin Workshop.
This isn't Curry's first foray into publishing. In September, the NBA star released the picture book I have a Superpower with Penguin.
"With this story, we wanted to create something that inspired young readers to believe in their passion and centered on the message that you don't have to be the strongest, fastest or tallest kid in the world in order to succeed," Curry told  PEOPLE. "Children truly are our future, and it is my hope that this special book empowers the next generation and reminds them to keep dreaming big."