Hip Hop Awards 2022: Who is Central Cee? Meet the UK Drill Rapper Who Has TikTok on Lock
The rising international emcee is nominated for "Best International Flow."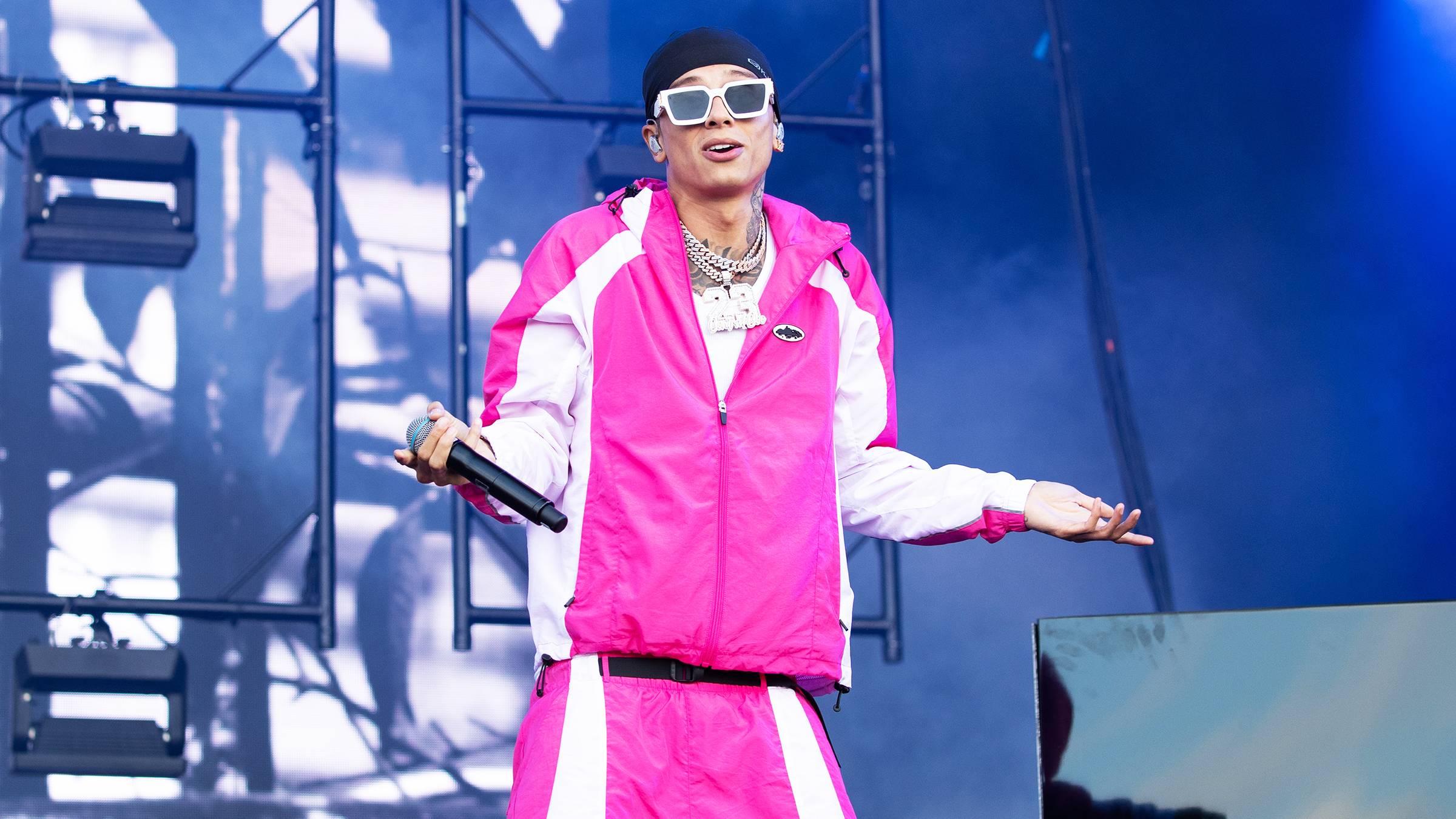 Rising star Central Cee is the latest emcee making serious headway in the UK drill scene thanks to the popular short-form platform TikTok. Although he only recently started his career in 2015, he has already amassed a sizable fan base, including over 4 million followers on Instagram and another 3 million on TikTok. Users on social media have used soundbites from his zippy, UK drill-style smash hits ever since.
In 2020, he found breakthrough success with "Day in the Life."  This year at the BET Hip Hop Awards 2022, the 24-year-old is up for "Best International Flow."
He's up against several equally talented global artists, including Benjamin Epps, Le Juice, Black Sherif, Blxckie, Haviah Mighty, Tasha & Tracie, Nadia Nakai, and fellow UK star Knucks.  Ahead of this year's event, hosted by legendary emcee Fat Joe, get acquainted with this year's nominee. And don't forget to tune into this year's ceremony airing Tuesday, October 4, at 9 PM ET/PT on BET.
He hails from "Wild West" London

Born Oakley Neil H T Caesar-Su, Central Cee grew up in Shepherd's Bush, West London.  Notable locals linclude director Steve McQueen and actor Paul Bettany

He found breakout success after five years

Central Cee established an impressive fan base following the release of several hit projects and influence on TikTok. However, in 2020 the promising emcee would find breakthrough success with the release of "Day in the Life." A year-and-a-half later, he released "Doja."The track features Eve and Gwen Stefani's 2001 hit, "Let Me Blow Ya Mind."

His debut mixtape was a success

On March 2021, the "6 For 6" emcee self-released his debut mixtape Wild West which premiered at number two on the UK Albums Chart and number one on the UK R&B Albums Chart. Standout tracks such as "Loading" and "Commitment Issues" reached the top 20 of the UK Singles Chart. The music video for the former has already received over 112 million views on YouTube.

He's a relatively new act, but his passion for hip hop goes far back

The "Am" rapper initially appeared on the "Ain't On Nuttin (Remix)" with fellow UK emcees and songwriters J Hus and Bonkaz in 2015. Two years later, Central Cee released his first studio project, 17. However, he's reportedly been writing rhymes since he was eight.

He received a cosign from Big Sean

While answering fan questions during an #AskBigSean segment on Twitter, the Detroit rapper shouted out the up-and-coming star.

"'Day in the life,' Let's see if you really trap, Turn off the autotune, Let's hear how you really rap (Haha)" @Central_Cee and Dutchavelli one of the hardest out. Love to the whole UK," he wrote to a fan who asked, "Do you listen to any UK artists?

Watch the Hip Hop Awards on  Tuesday, October 4, at 9 PM ET/PT on BET