SMH: Stacey Dash Has a Dangerous Theory About the Orlando Massacre
The actress is back to making controversial comments.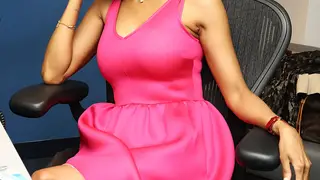 Stacey Dash is sharing her story on how she overcame a domestically violent situation, and in explaining how she survived, she found a way to theorize how the victims of the recent tragic Orlando massacre could have been saved using her method.
In her new book, There Goes My Social Life: From Clueless to Conservative, the actress explained a story where she said her Second Amendment right to own a gun saved her life. She detailed the incident with the folks at Talk Radio 1210 WPHT.
"My gun and my Second Amendment right saved my life and the life of my son," she said. "I've had first-hand experience that I know carrying a gun saved my life... I got into an abusive relationship, a man that would beat me up every day for five years. I got away from that man and then got into another relationship with another man that was also not a good man... Cut to, my son is three-years-old, we're being stalked by this man."
She went on to explain that she and her son were forced to move to get away from the man who was stalking them. This is when she said she decided to buy a gun to protect herself and her child.
"Finally, I bought a gun, and thank God, because he found us," she said. "He kicked the door in off the hinges. He beat me up. My son was asleep upstairs. I ran upstairs. I got my gun. I loaded it and I came down the stairs shooting and he was coming up the stairs. I missed, but he went away and he never came back."
Dash then said that if more people carried guns with them, particularly the victims of the Orlando shooting, the fatal incident may have had a different outcome.
"This tragic, horrific incident is proof of that. Had there been men in there, or women in there, who were allowed to carry a weapon, that were good guys, maybe so many people might not have died," she said. "There would've been a fair fight. But, unfortunately, of course, people who want to kill people, they don't play by the laws. They don't go by the gun laws. They don't play by the rules. They're going to carry guns anyway. So then, why don't you give the good guys guns so that we can protect ourselves?"
Very strong and dangerous words.
Check out BET Breaks above to catch up on her ignorant comments about the transgender community.