[Watch] Cops Dehumanize Man By Turning Routine Traffic Stop Into Rectal Exam
Officers took "cracking a case" to a disgraceful new low.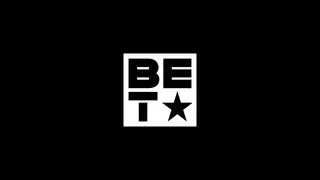 There's nothing casual about getting your rectum (yes, we said rectum) searched by police, from the side of the road in public, no less.
As reported, in horrendous new footage from a dashcam, a police officer in South Carolina can be seen making the choice to search a man's rectum, after the search for essentially anything illegal during a roadside stop came up short. 
During this incident, Lakeya Hicks was pulled over, allegedly due to the fact she was driving with paper tags, which, by the way, is not illegal in the state of South Carolina given the fact that Hicks recently purchased the vehicle and the tags weren't expired. Regardless, the responding officers refused to let her go after confirming this, and one thing led to another when the accompanying passenger, Elijah Pontoon, was ordered to step out of the car because of his existing criminal record. 
"Because of your history, I've got a dog coming in here. Gonna walk a dog around the car," Officer Chris Medlin can be heard saying audibly in the video, making the executive call to involve a police dog.
When Medlin finds no contraband by using the search dog, everything is all fine and well, until he then decides to search Pontoon's person, taking it as far as to take an invasive look at his rectum. 
"We search the car. There ain't nothing in the car… And on a search of him, up in his crotch by the butt, I felt something hard," the officer reports back, as heard in the video. "I lifted his pants and pulled the back of his underwear down and I didn't see anything but I didn't get all the way up in there to get no vertical up shot. I just pulled his underwear back, but I didn't see nothing. But it felt, he said it was a hemorrhoid. It ain't no… it was a rock. It was a rock of crack. It's gotta be a rock. He's got it up in his butt."
After more dialogue is exchanged, Officer Medlin decides to let Hicks and Pontoon go, with Pontoon insisting it was just a hemorrhoid.
"I got nothing else to go on," Medlin says. "Nothing. Yeah we're gonna have to cut him loose here."
Hopefully, "Stop and frisk... and spread 'em" won't become a new trend to be anxious about. Ugh.
Check out the disturbing clip where these officers went way below the call of duty below.
(Photo: Meg Kinnard/AP Photo)