Kenan Thompson To Be Honored With Hollywood Walk Of Fame Star
The SNL vet will receive the 2,728th star on Aug. 11.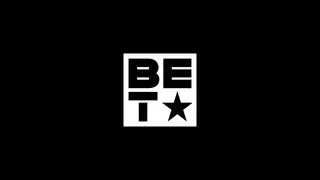 Long-standing comedian Kenan Thompson will soon have his name engraved amongst the greats.
According to NY Daily News, the Saturday Night Live veteran will receive his Hollywood Walk of Fame star on August 11. His name will be placed next to SNL creator, Lorne Michaels.
"Kenan Thompson is the voice of a generation," Walk of Fame producer Ana Martinez said in a statement. "From Kenan and Kel to Saturday Night Live, Kenan has been making folks laugh for nearly 30 years." In celebration of his upcoming 20th anniversary on SNL, we thought it would be fitting to place Kenan's star next to the star of the man who gave him his job, Lorne Michaels."
It was announced last summer that Thompson, 44, would be a part of the 2022 Walk of Fame class. Tracee Ellis Ross also represents the Television category with Thompson.
Upon receiving the news, the All That alumni took to his Instagram to share the exciting news.
"Woke up this morning to incredible news!! I'm getting a [star emoji]  on The Hollywood Walk of Fame!!!! Shout to the entire class of 2022!!!! I'm completely humbled by this news!!! Thank you so very much to everyone who has enjoyed my work for the last almost 30 yrs!!"
Thompson has been a staple in the laugh community since the early 90s, having appeared on the big screen for the movie D2: The Mighty Ducks in 1994, to being an original cast member for the Nickelodeon sketch-comedy series, All That in the same year.
In 2003, Thompson was offered a job on SNL by Lorne Michaels and has been an intricate part of the cast ever since.