Kodak Black's Sentencing Agreement Might Make You Scratch Your Head
There's good news mixed in here somewhere.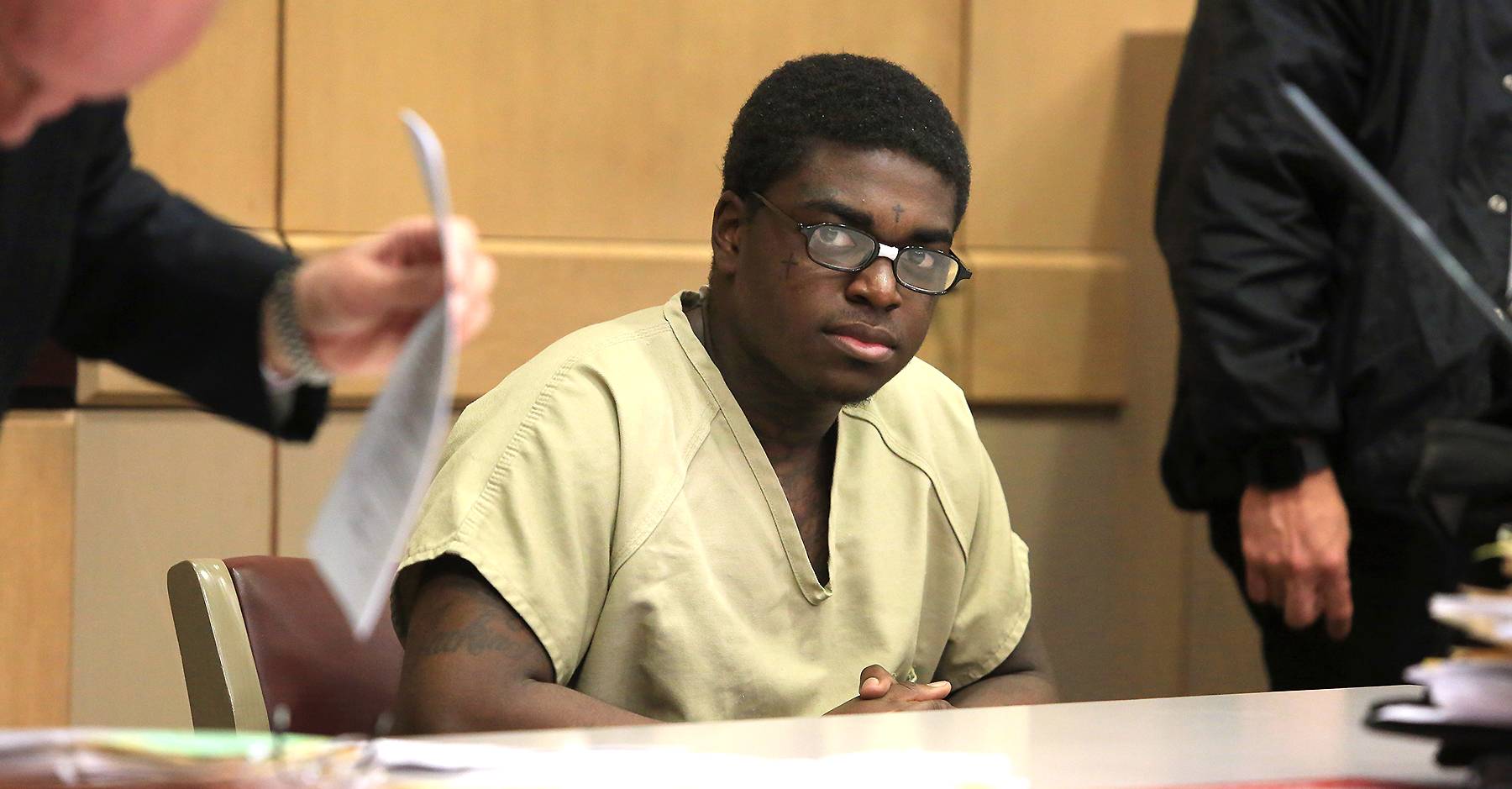 After experiencing a slew of bad news, it appears as though things are finally looking up for Kodak Black. Or at least, we think so.
As reported, the teenage rapper was sentenced this afternoon (May 4), but the agreement is a little bit strange.
According to reports, the 19-year-old has been sentenced to 364 days, just a day shy of a year, in county jail for violating the terms of his house arrest. However, in the event he successfully completes a series of "life skills courses" while behind bars, he may see a release in just a month's time. So, essentially, it looks like he could potentially serve only one month... or 12, with many hoping it will be the former.

In addition to making his plea today, following firing his two previous attorneys, the rapper also reportedly shared a heartfelt apology for repeating his past mistakes. He recently was dropped from Future's mega-tour this summer as a result of his legal situation, with many of his fans hoping that this was an eye-opening experience for him and that he'll be taking the court-ordered classes more seriously this time around.

On top of that, Black's label, Atlantic Records, offered to hire a full-time mentor and adviser in order to help the rapper get back on track. After seeing him in court staring a possible 8-year sentence in its face since pleading guilty, it's amazing to see such genuine support pour in for him.
Let's hope this is the last of Kodak Black's legal woes and that he will be back in the studio as a free man in roughly 30 days or so.