Black and Latino Kids Drink More Sugary Juice Drinks
Black and Latino kids drink more sugary juice drinks. Meanwhile, soda consumption is going down, and obesity rates are going up.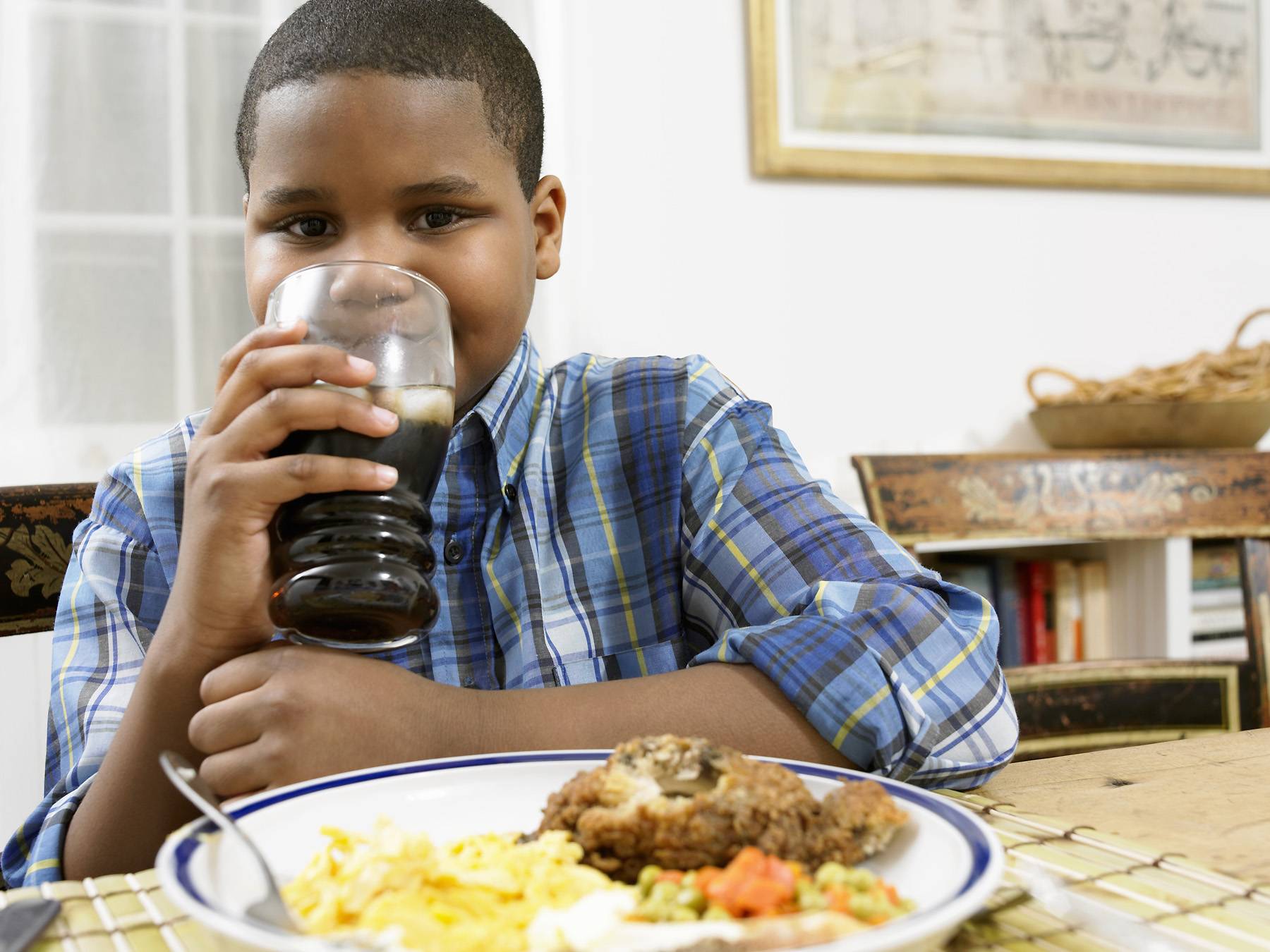 Researchers from UC San Francisco analyzed data from the California Health Interview Survey, a survey that asked parents what their kids were drinking. They found that while soda consumption was decreasing, it was still higher among Black and Latino families and kids whose parents had less education.
On the flip side, researchers also found that fruit juice consumption was on the rise among Black and Latino children. Among Black children, 59 percent (ages 6-11) and 44 percent (ages 2-5) consumed more than the recommended two servings of juice per day, compared to 59 percent of Latino children ages 6-11 and 47 percent ages 2-5 years of age who drank the same amount. Meanwhile, white children had lower numbers of exceeding the recommended amount with 47 percent and 31 percent, respectively.
The study's lead author, Amy Beck, MD, MPH, said in a university news release, "Parents who are thinking actively about nutrition wouldn't give their kids Coca-Cola, but might give apple juice." She added, "But 8 ounces of Coca Cola contains 27 grams of sugar, as does 8 ounces of apple juice. We need to make sure parents understand the best thing to replace soda is water or milk."
But what else is encouraging this racial disparity?
Beck and her colleagues believe that it's a few things, which include the fact that "100 percent" fruit juice are included in federal assistance food packets; school districts in California label these juices as "healthy" and include them in lunches; companies target Black and Latino communities with ads; and there is a lack of health literacy programs to educate parents on nutrition.
Obviously, these findings are relevant to our community, especially given the high childhood obesity rates in our community. In a 2010 Center for American Progress report, the rate of obese and overweight African-American and Latino young people ages 2-19 is around 40 percent, while it's less than 30 percent among their white counterparts. With these high rates come higher incidents of "adult" diseases such as Type-2 diabetes, high blood pressure (hypertension) and heart disease.
BET Health News - We go beyond the music and entertainment world to bring you important medical information and health-related tips of special relevance to Blacks in the U.S. and around the world. Click here to subscribe to our newsletter.