Mrs. Robbie's 'Sweetie Pie Upper Crust' St. Louis Restaurant To Close On September 25
The closure happens to come after her son Tim Norman's trial.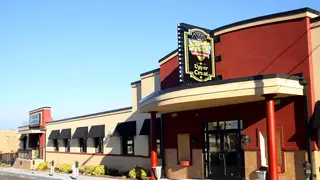 Mrs. Robbie has announced her St. Louis restaurant Sweetie Pie Upper Crust will be closing this weekend on September 25 until further notice following the star's son's Tim Norman trial.
"Thank you all so much for the many years of support❤️," Robbie captioned.
The restaurant was made famous by the long-running OWN reality television series "Welcome to Sweetie Pie's". At its height, there were long lines of show admirers waiting to get seated.
BET.com previously reported the prosecution told jurors that Norman was desperate for money with Assistant U.S. Attorney Gwendolyn Carroll saying "The evidence will prove it is actually a very simple plan" in her opening remarks.
Norman had been accused of conspiring to have his nephew, Andre Montgomery Jr., killed to collect on a life insurance policy.
A burner phone and cell phone data were used to tie Norman to the crime.