Perfect College Acceptance for Chicago's Urban Prep... Again
For the third year in a row, every senior at Urban Prep Academy, the only all African-American, all-male charter school in Chicago, has been accepted into college.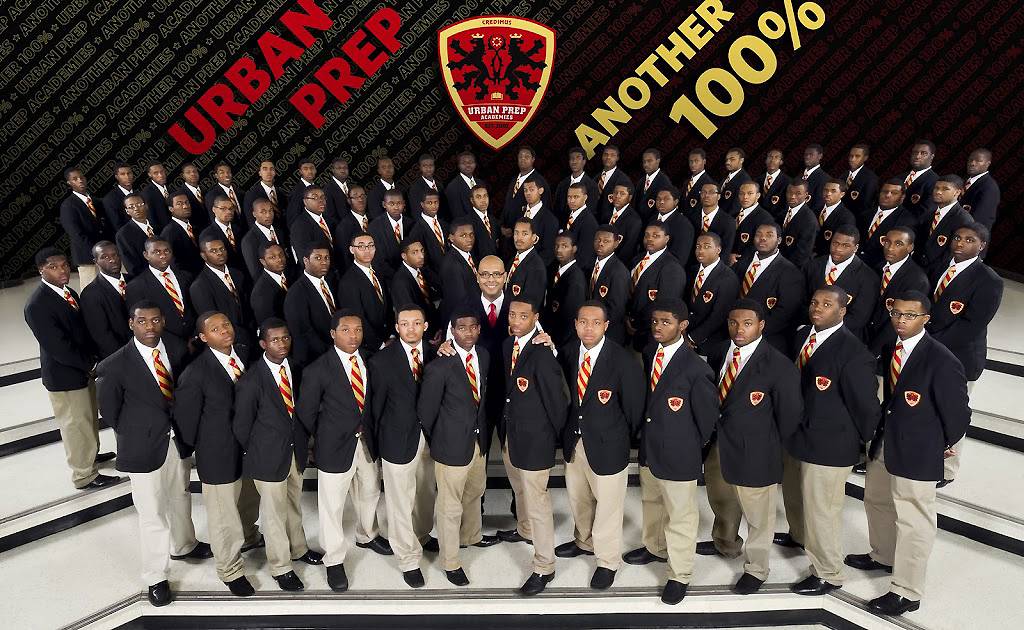 Opened in 2006 by education entrepreneur Tim King and a group of African-American leaders, the school caters to young Black males, helping to build their self-esteem and promote high achievement. In addition to helping to build up students, school days are longer than the average Chicago Public School (CPS), as students attend 10 periods a day, equating to a total of eight hours per day.
"The Urban Prep motto is We Believe. Our motto is a constant reminder that Urban Prep students will not fall into the trap of negative stereotypes and low expectations," the school's website reads.
Urban Prep's graduation numbers exceed Chicago Public School's 44 percent graduation rate for Black males, and the school's statistics also refute claims Urban Prep students are not ready for college. According to Urban Prep Academy, 83 percent of its first graduating class in 2010 has re-enrolled in a second year of college.
Urban Prep's success may also be credited to the approximate $12,000 per pupil the school spends, far more than a typical CPS school. Additionally, upon graduation, their rigorous alumni department familiarizes students with college over the summer and contacts graduates twice a month by phone, email or Facebook.
BET National News - Keep up to date with breaking news stories from around the nation, including headlines from the hip hop and entertainment world.
(Photo: Courtesy urbanprep.org)