Look: Nelly's Bae Is Standing By Her Man
She's unbothered.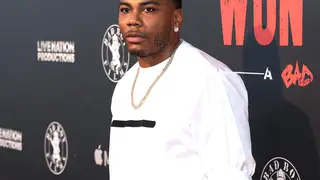 Nelly has been caught in the midst of rape allegations for the past few days after a fan accused him of sexually assaulting her on his bus during a recent stop on his tour.
Since the allegations went public, his longtime girlfriend, Shantel Jackson, has remained mum, until now.
Jackson recently showed her support for her man by posting a photo of them together on Instagram with a black and white filter:
The 42-year-old rapper was arrested over the weekend for second degree rape and was released shortly after.
The accuser, a 21-year-old woman, claimed he assaulted her on the tour bus in a Walmart parking lot in Washington. Nelly has since taken to social media to firmly deny the allegations.
Get more Nelly news with BET Breaks, above.