People Are Slamming Sage Steele for Saying 'The Worst Racism' She Has Received Is From 'Black People'
Someone said the ESPN anchor doesn't know "the definition of racism."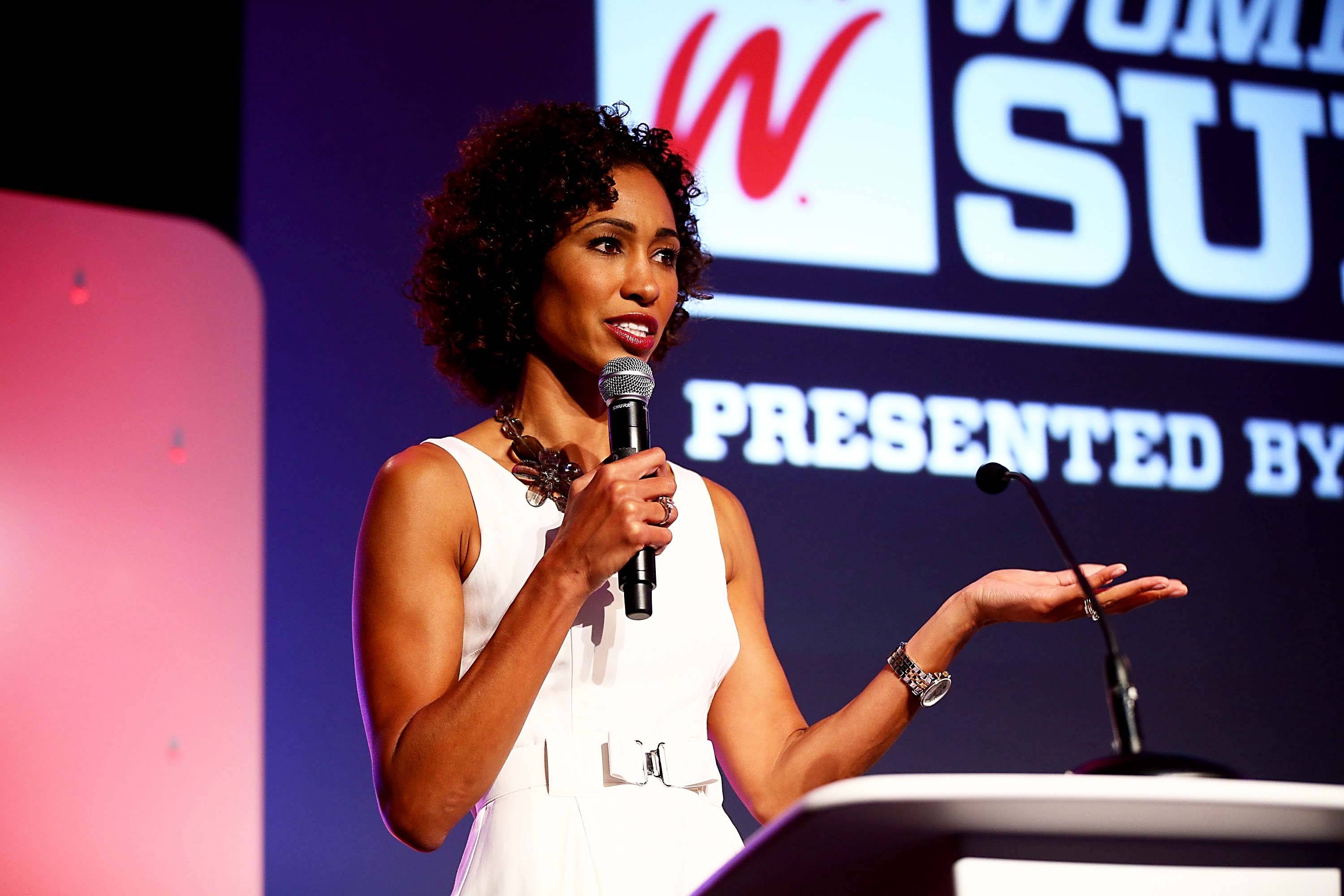 Sage Steele is making headlines for her controversial views again.
The host of ESPN's SportsCenter on the Road and ABC's NBA Countdown is getting severe backlash for recently saying that "the worst racism" that she has received as a biracial woman married to a white man has been from "Black people."
"There are times that I believe that we, as African-Americans, can be hypocritical, and that is to not look ourselves in the mirror when we are saying certain things and blaming other groups for one thing when we are doing the exact same thing," Steele said during the Under Our Skin forum on race and faith, as reported by The Root. "The worst racism that I have received [as a biracial woman married to white man], and I mean thousands and thousands over the years, is from Black people, who in my mind thought would be the most accepting because there has been that experience."
Steele added, "But even as recent as the last couple of weeks, the words that I have had thrown at me I can't repeat here and it's 99 percent from people with my skin color. But if a white person said those words to me, what would happen? How do we, [with Christianity] as our foundation, address this honestly with each other and these communities? Because to me, if we don't start with ourselves in any issue, how can you point the fingers at somebody else?"
Welp. Steele's thoughts haven't been going over smoothly on Black Twitter, where the ESPN anchor has been getting blasted left and right, dragged to hell and back like she was late last month when she had the nerve to say that protesters of Donald Trump's Muslim travel ban were actually "disrupting so many people's travel plans."
These tweets demonstrate how badly Steele got ethered.
After Sage's ridiculous comments about protesters of Trump's Travel Ban, the first sentiment about her latest controversial comments is, 'Oh no, not again!'

How many times is this going to happen?

Pardon us for this Food for thought

More Proof That The Internet Remains Undefeated

Someone gave Her The 'Cornball' Treatment From Former ESPN personality Rob Parker

Are These Thoughts Deep-Rooted?

You Know You Messed Up When Stacey Dash Is Evoked

Not the kind of company you want to keep out here, Sage.

And Sage totally walked into this conspiracy theory

In our best 2 Chainz voice, "I'm a be fresh as hell if the Feds watching! I'm a be fresh as hell if Sage Steele's watching!"

Sage Got Slammed Enough to actually respond to one Twitter User