Tyler, the Creator Addresses  Flaws on 'Sorry Not Sorry'
The song is a new single from his upcoming album.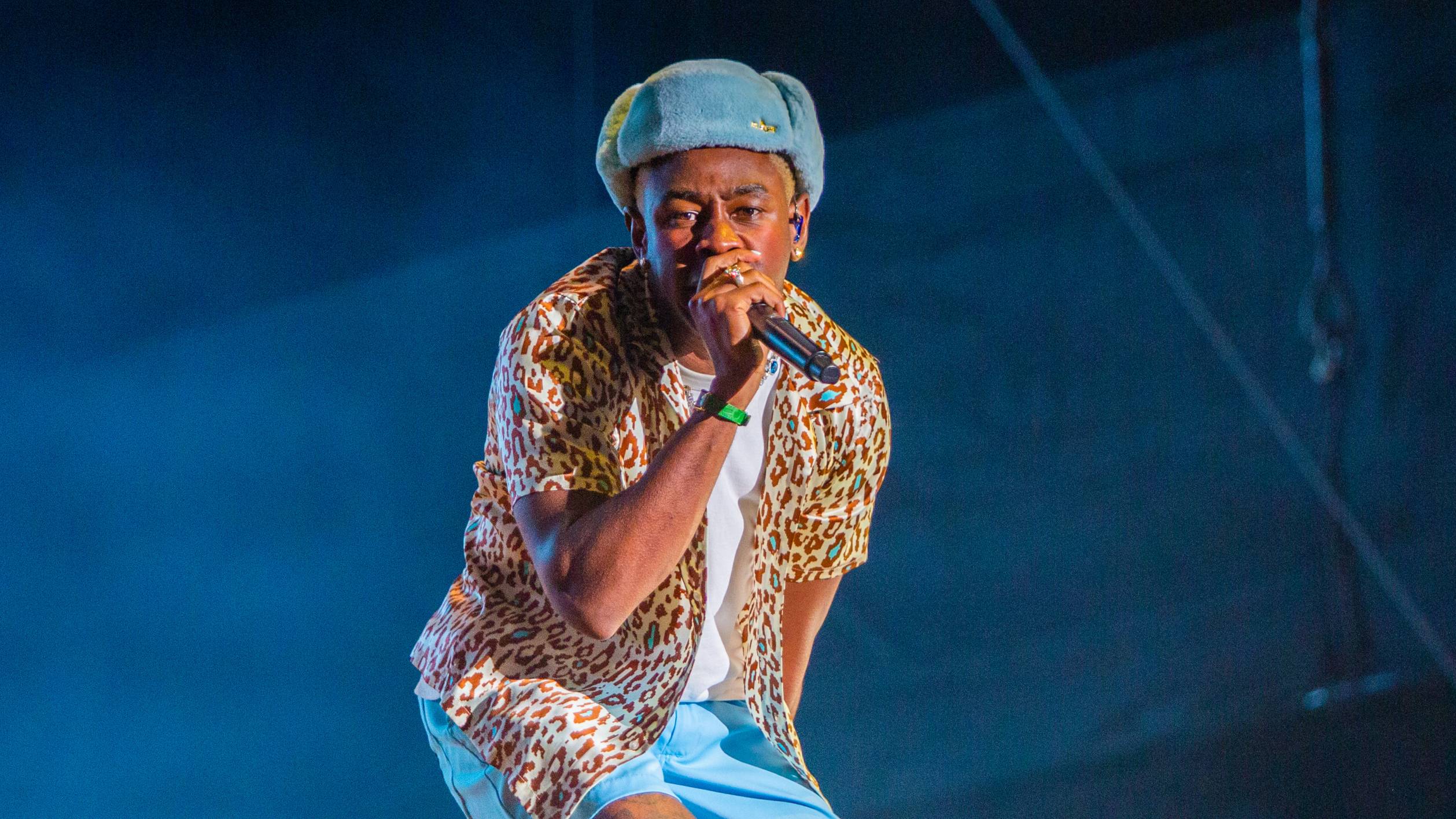 Tyler, The Creator is getting personal on his new single, but maybe not in the way one would think.
On Wednesday (March 29), the Grammy Award winner released "Sorry Not Sorry," which in part, has him apologizing for hiding his sexuality years ago. On the track, and in its accompanying music video, DJ Drama opens by continuously screaming, "I'm sorry!", which builds to drops of Tyler begging for pardon.
Tyler is then heard apologizing to the men and women to who he lied to about his sexuality as many believed he came out as gay on Flower Boy in 2017.
"Sorry to the freaks I led on / Who thought their life was gonna change 'cause I gave 'em head on," he raps. "But instead, I sped off, yeah, I know I'm dead wrong / Sorry to the guys I had to hide / Sorry to the girls I had to lie to, who ain't need to know if I was by the lake switchin' tides, too."
Additionally, Tyler, The Creator apologizes to his mother in the song, as well as his "old friends," "fans," and ancestors, among others.
"Sorry I don't wanna bro down, sorry I don't know your pronouns / I don't mean no disrespect, but damn, we just met, calm the f**k down," he continues on the song, appearing alongside "old Tylers" throughout his musical career in the video. "Oh, I'm out of touch and I'm a jerk? A bank account could never match my worth / I'm sorry, Mother Earth, polluted air with chemicals and dirt / These cars ain't gonna buy and drive themselves, what the hell you think I work for?"
The new single is the second off of Tyler's upcoming LP Call Me If You Get Lost: The Estate Sale, which is slated for release on Friday (March 31). The first single, "Dogtooth" was released earlier this week.
Watch the video for "Sorry Not Sorry" below.