2022 NAACP Image Awards: 5 Most Hilarious Moments from 'Social Media Personality' Nominee KevOnStage
The comedian has taken the internet by storm with his unique brand of dry humor.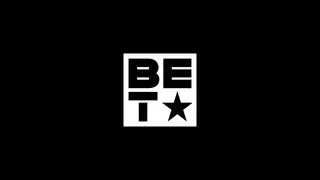 Comedian Kevin Fredericks, better known by his stage name KevOnStage rose to fame thanks to YouTube. Kev said it's "the place where I make videos for you to watch while you should be doing something more productive with your time." Over the years, Kev has grown his online presence and racked up over 1 million views on many videos he releases.
The media personality has since appeared on cooking shows thanks to his commentary on a unique version of mac and cheese, the COVID- 19 pandemic, and more, gaining more fans one laugh at a time. The online star was nominated for the "Social Media Personality" award this year, and although he didn't win, here are of five of his most hilarious moments and commentary.
KevOnStage addresses the "Brussels sprouts in mac and cheese" incident

We still hadn't recovered from the mac and cheese incident of 2017 when a guest chef on The Food Network's The Kitchen placed Brussels sprouts in her mac and cheese dish. The event left the internet and Kev besides themselves. The comedian later appeared on the show, where he recreated his version of the southern dish.

KevOnStage discusses priorities

At first glance, you may think Kev is about to address the woman posing in the photo showing off her curves. However, he informs viewers to disregard the tempting visual and address their attention to a suitcase in the corner being used to prop up a television.

KevOnStage reacts to Derrick Jaxn cheating moments

Kev can't contain himself as he tries to understand why self-proclaimed relationship guru Derrick Jax refers to himself in the third person as he reacts to a video of him and his wife addressing allegations that Derrick cheated on her.

KevOnStage isn't feeling concerts in the era of COVID-19

The comedian is back with his brilliant and unique comedy style. He addresses an uncomfortable scene at the 2021 Rolling Loud festival, which featured-packed and sweaty concertgoers, many of whom are spotted without a face mask during the ongoing deadly pandemic. As Kev describes it, "COVID aside, this looks like the worst thing ever."

KevOnStage sends a message about gender reveals

In this clip, the mother doesn't appear too happy to learn that she and her partner are having a baby boy. KevOnStage strongly encourages parents to keep intimate moments like this private.

Watch the NAACP Image Awards on Saturday, February 26, 2022, at 8/9c.