Commentary: What Nine Words? Viola Davis Makes History Without Making a Sound
Last night's groundbreaking episode of How to Get Away With Murder made viewers proud.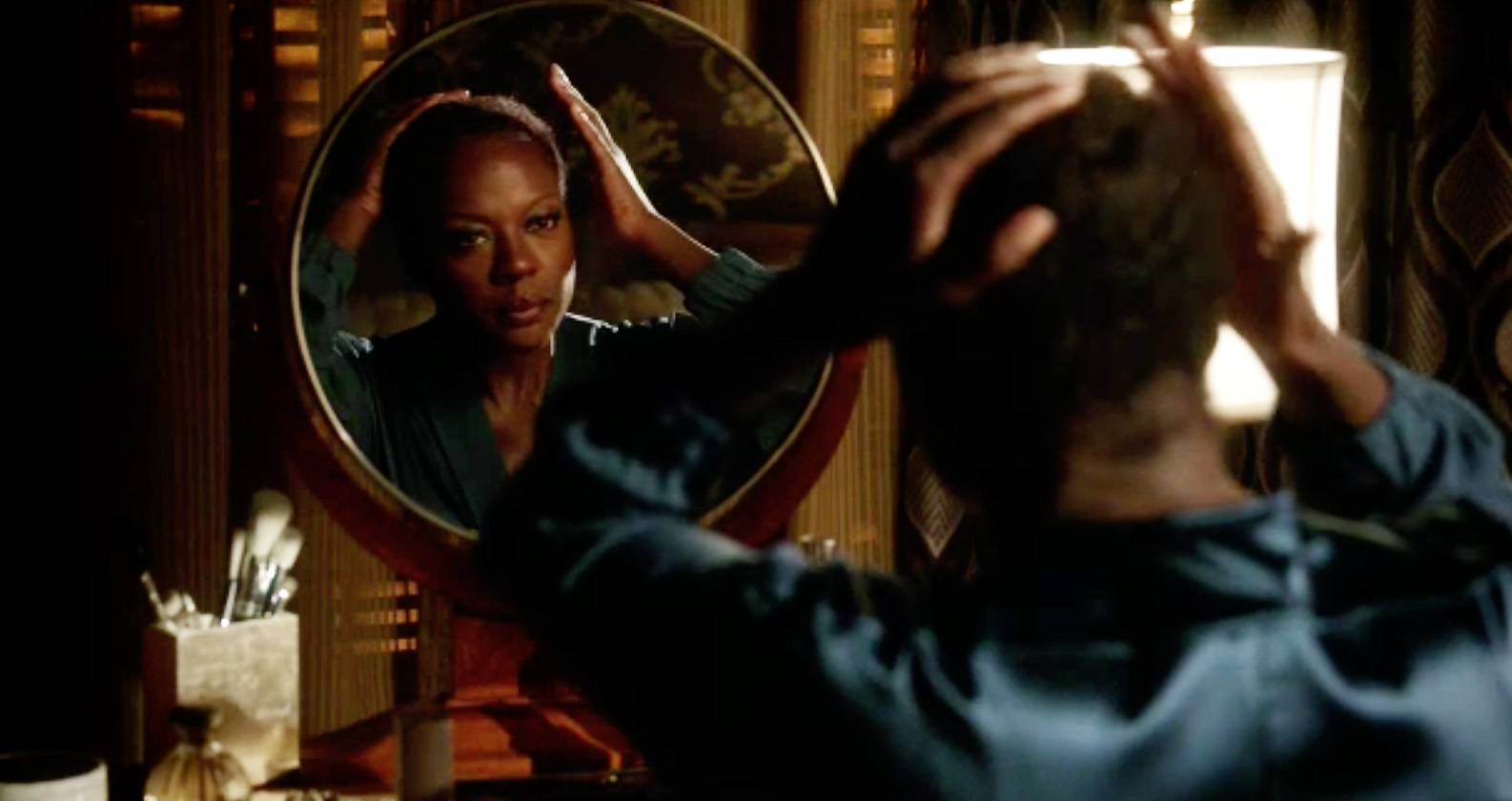 Last night was must-see television for America — Shonda Rhimes's triple threat of Grey's Anatomy, Scandal and How to Get Away With Murder ruled the small screen. For the week before airing episode four of How to Get Away With Murder, ABC heavily promoted Viola Davis's shocking "last nine words." While those words certainly dropped a bomb on audiences, it's what came immediately after which will secure Davis a place in television — and Black — history. 
Here is some back story: since the runaway hit premiered on September 25, there was endless chatter about Viola's look as Annalise Keating. Search the show on Twitter and you'll find tons of people — fans and haters — complaining about Annalise's eyeliner, heavy makeup and, of course, her wig. These critics never stopped to consider that Annalise's look was particular to her character. The creators of the show didn't slap a wig on Viola and throw her on camera. Annalise's style fits who she is, the secrets she is hiding and the layers buried underneath.  
Last night, in the final moments of the episode, Annalise pulled back those layers. With "No One's Here to Sleep" by Naughty Boy, featuring Bastille, as the background music, the law professor sits at the mirror, slips off a ring, takes off her watch and grips the back of her wig. If reactions of other How to Get Away With Murder fans were similar to those at my house last night, there were dropped jaws around America. Annalise slowly removed her wig, taking a slight breathe of release. The eyelashes are next, followed by the makeup. She takes both hands across her natural head, powerfully staring in the mirror. 
And social media went wild.  
"Loving this scene of @ViolaDavis coming out of her wig, makeup, jewelry, etc! Such an important image to show!" said @DamoneWilliams. 
"Watching Viola Davis take off her wig and makeup last night was one of the most beautiful and moving scenes I've ever seen on television," tweeted @BrittniPope.  
Pete Nowalk, the writer of How to Get Away With Murder revealed, "In our very first convo @violadavis pitched a scene where we see Annalise take off her wig. #inspiring #breathtaking #gifted #HTGAWM." Of course Davis would pitch a scene this powerful. Her hair, her skin, her look has been dissected time and again, both before and after she became a star in Hollywood. The two-time Tony winner has candidly talked about being bullied for her look — as recently as last month, she was called "not classically beautiful" by the New York Times.  
Annalise's actions on How to Get Away With Murder broke a long-standing taboo for Black women on television. For decades, they have been taught to be ashamed of their hair — natural or not: "Never go out with your hair not done! Make sure that 'kitchen' is cleaned up!" From Clair Huxtable in The Cosby Show to Pamela James in Martin to music videos to reality shows, a Black women on television without a weave, wig, or hair-perfection is a rarity.  
This is not to shame any women who wear wigs and weaves — women have a choice to rock any hairstyle they desire. No woman should feel pressure to show they "love" themselves via their hair — but in the moment Viola Davis grabs the back of her wig, exposing her "kitchen," and lifts the most talked about hairpiece on the small screen, her raw self is exposed and creates an historic television moment for African-Americans. Annalise is a fully realized and unapologetic character, traveling beyond race, yet her identity isn't invisible or "label-less." For those three minutes alone, we offer these nine words...
"...and this year's Emmy Award goes to Viola Davis."
BET.com is your #1 source for Black celebrity news, photos, exclusive videos and all the latest in the world of hip hop and R&B music.
Click here to subscribe to our newsletter.