Proceeds From Kwame Kilpatrick's Book Must Go Toward Restitution
A judge has ruled that all proceeds of former Detroit Mayor Kwame Kilpatrick's memoir must go to the city. His sister/agent, who was to receive 50 percent of profits, cannot receive any payments.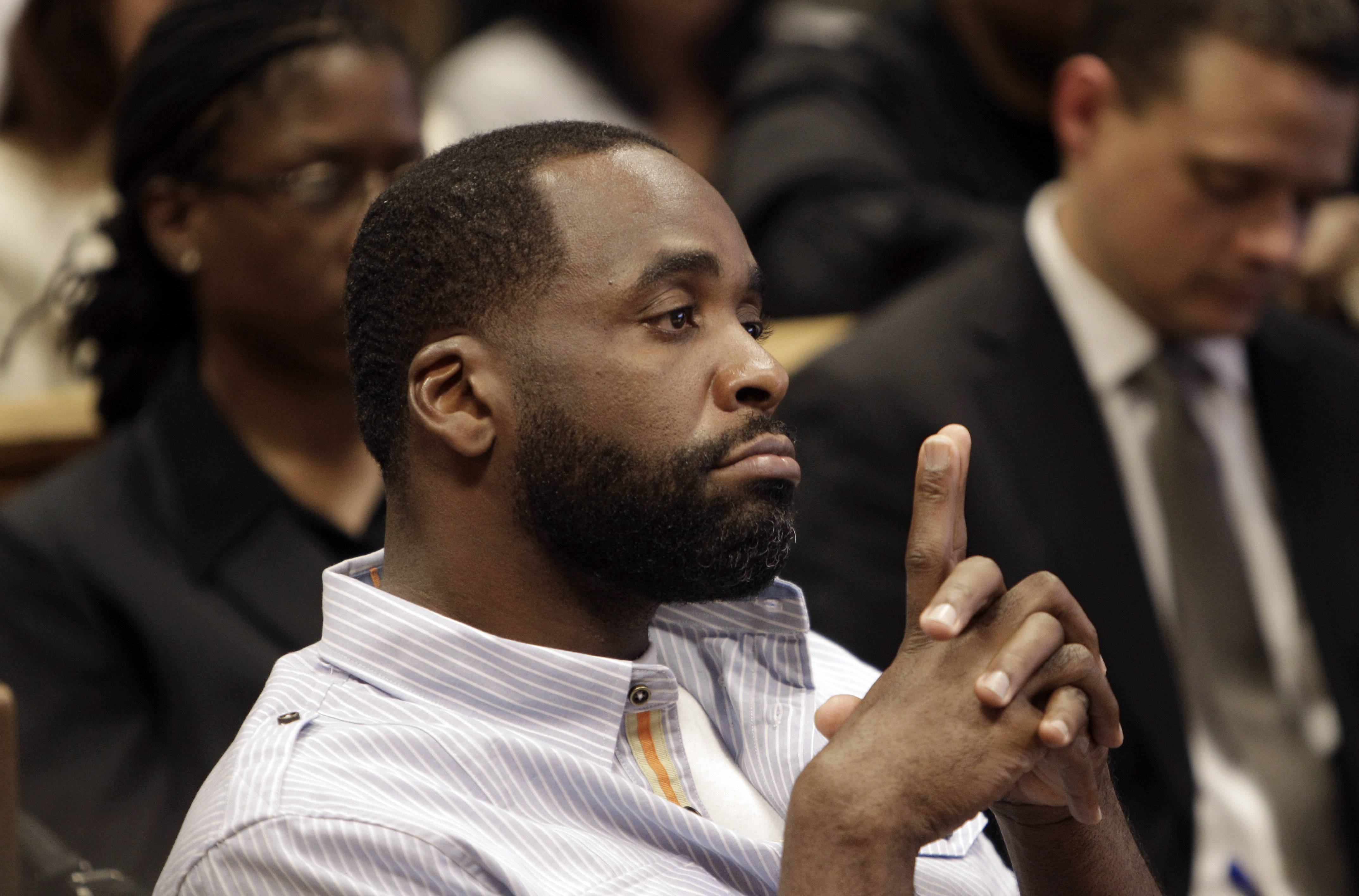 Kwame Kilpatrick appears in Wayne County Circuit court in Detroit, Wednesday. The judge ordered a restitution escrow account created for any profits that imprisoned Kilpatrick gets from the sale of his memoirs. (Photo: AP Photo/Paul Sancya)
A Wayne County judge signed an order on Monday barring the publisher of former Detroit Mayor Kwame Kilpatrick's soon to be released memoir from giving any proceeds from the sale of the book to any entity other than the city of Detroit. That includes Aktion Enterprises, a firm run by his sister Ayanna Kilpatrick, which allegedly owns the rights to Surrendered: The Rise, Fall and Revelation of Kwame Kilpatrick. The former mayor, his friends, relatives and any representatives are prohibited from getting any money until Kilpatrick's restitution and other public debts are paid, The Detroit News reports.
Judge David Groener, who ordered Kilpatrick to serve a jail sentence after violating the terms of his probation for a text-message scandal that led to his downfall wrote in Monday's order that he was convinced that "Aktion Enterprises LLC and Ayanna Kilpatrick are clearly agents of defendant Kwame Kilpatrick." According to prosecutors in the case, she was to receive 50 percent of the book's profits.
Last week, Wayne County prosecutor Kym Worthy testified that Kilpatrick has proven that he cannot be trusted to be honest about his personal finances and, according to The Detroit News, she implied that he may have struck a deal with his sister to hide the true value of their alleged deal.
Kilpatrick, who still owes the city $861,399.80 of the $1 million in restitution that he agreed to pay, was heard saying as he was led back to prison, "I say it all the time: I want to pay my restitution. I just don't want any more harassment from Miss Piggy," in a reference to Worthy.
The News also reports that a hearing will be held in July to determine whether Kilpatrick's campaign fund must pay close to $1 million in fines for alleged improper payments to lawyers who defended him during the text message scandal.