Commentary: The Foolishness of a Duck Dynasty Star - and His Supporters
Phil Robertson, the reality show star, has made jarring comments about gay and Black Americans and has found support for them.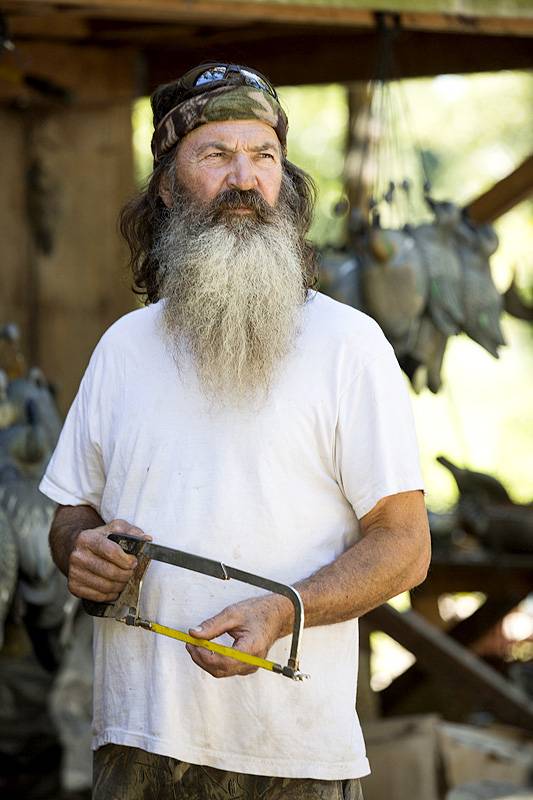 The nation has come a long way in its attitudes regarding race and sexual orientation in recent years. But that progress would be hard to detect judging from the preposterous statements made by one celebrity and a politician recently.
Take Duck Dynasty star Phil Robertson, who has made headlines for his recent controversial and offensive comments about gay Americans, describing them as practicing a lifestyle of sin that was equal to beastiality. But the reality television star has also made equally inane statements about African-Americans that have landed him in additional hot water.
In an interview with GQ, Robertson portrayed African-Americans as having enjoyed something of a heyday prior to the civil rights movement and that most were content with conditions.
 "I never, with my eyes, saw the mistreatment of any Black person," Robertson said, in the article. "Not once. Where we lived was all farmers. The Blacks worked for the farmers. I hoed cotton with them. I'm with the Blacks, because we're white trash."
Robertson added: "We're going across the field.... They're singing and happy. I never heard one of them, one Black person, say, 'I tell you what: These doggone white people'—not a word!... Pre-entitlement, pre-welfare, you say: Were they happy? They were godly; they were happy; no one was singing the blues."
Seems like he's talking about the stereotypical image of the happy field slave.
Not surprisingly, those comments by the 67-year-old celebrity drew strong rebukes from a number of quarters, including the NAACP. "Phil Robertson's remarks are not just dangerous but also inaccurate," the NAACP said in a joint statement with the Human Rights Campaign.
"Mr. Robertson claims that, from what he saw, African-Americans were happier under Jim Crow," the statement said. "What he didn't see were lynching and beatings of Black men and women for attempting to vote or simply walking down the street."
What is doubly troubling here is not just the disgraceful comments made by Robertson but also the extent to which those statements have been celebrated by folks on the far right.
Rushing to Robertson's side and supporting his right to make such incredible comments have been Sarah Palin and Louisiana Gov. Bobby Jindal. (Somehow, Palin failed to make similar comments about freedom of speech when she was the target of rebuke by MSNBC's Martin Bashir.)
One voice of support has been particularly outrageous. In Illinois, a candidate running for the House of Representatives has lauded Robertson on his comments, adding that they place him in an esteemed category and dubbing the reality star as "the Rosa Parks of our generation." It's unbelievable. But he really did say that.
"In December 1955, Rosa Parks took a stand against an unjust societal persecution of Black people, and in December 2013, Robertson took a stand against persecution of Christians," said Republican Ian Bayne, who is running as a congressman in Illinois 11th Congressional District.
"What Parks did was courageous," he added. '"What Mr. Robertson did was courageous too."
This proves once again that there is no shortage on twisted and senseless comments out there when it comes to race and sexual orientation. Of course, Robertson has the right to make these statements. But others have the right to respond as they wish, as the A&E network did when they announced an indefinite suspension of Robertson.
Now, the only appropriate postscript to this foolishness would be for the voters in Illinois to soundly reject this candidate and to bring this particular spectacle of lunacy to a fitting end.

The opinions expressed here do not necessarily reflect those of BET Networks.

BET National News - Keep up to date with breaking news stories from around the nation, including headlines from the hip hop and entertainment world. Click here to subscribe to our newsletter. 

(Photo: A&E, Zach Dilgard/AP Photo/A&E)