Tink's Passion Makes Her Sparkle and Shine
There's more than what meets the eye when it comes to Chicago's rising star.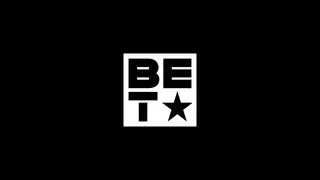 Tink. Her name is straight to the point very much like she is. However, the name is also delicate, soft and brings a grin that turns to a smile on your face once you have the chance to speak to her.
Yes, she can write and spit and sing, but when she's not in a studio, on a stage or behind a pen, she's just Trinity to her friends and family. So, let's take a look into how she put her latest mixtape, Winter's Diary 3, together, how traveling has opened up her senses and who the biggest players in her support system are.
The road to making Winter's Diary 3 was a natural one that was first paved by Tink back in 2012 with the first installment of the mixtape series. But this time around, the music that she delivered was more mature, and frankly, it was necessary since her diehard fans are awaiting a debut album that she's been working on with super producer Timbaland for months. While most artists may put some throwaway tracks together for a mixtape or rush through a free project, the singing femcee took her time and constructed one of the best R&B-hip hop fusions heard all year with purpose and honesty.
"I think my fans have a connection to Winter's Diary because I guess you could say before I took off that was my main, it was my baby. That's what people knew me from — my mixtapes," she said. "After I released Winter's Diary 2, I went into album mode with Timbaland, it just took some time, but my fans were looking for more music, and they were like, 'Where's Tink?' they needed it, so I decided to make Winter's Diary 3 just to hold my fans over."
In one word, the tape is honest. Tink doesn't hold anything back, no matter how vulnerable she gets. From the straight-forward "Very Very Special," where she's confessing how enamored she is with her current boyfriend, to the unexpected '80s-inspired pop dance track "Afterparty," there isn't a subject she doesn't touch, including the uneasy feeling of knowing that your man has fallen out of love with you on "There's Somebody Else."
"I'm vulnerable, so I understand sometimes that that means that my feelings are out on the table," she continued, "I know that the person that I wrote this song about, I know they're going to hear it."
 
However, don't get it twisted, Tink knows that her voice is powerful, that it gives women some strength with the girl power vibes woven throughout her music simply because she's transparent.
"I try not to sugarcoat anything. In my opinion, I think that music today is so sugarcoated and nobody is really speaking from the heart if you will. But for me, people are drawn to my music because it feels so real and it's very strong. But me as an artist, I don't want to make music for one specific group or for radio. I'm not the type of artist trying to make music for the radio — I'm making music for the people. Sometimes I have to go back underground to feel comfortable with myself."
It's actually safe to say that she is more than comfortable in who she is as she grows as a young woman and expands her horizons through travel and music. "With traveling, I think that's just the whole point of traveling. For me, I pull from everything," Tink continued. "When I went overseas to London I noticed that their culture is based around music that not only sounds good, but feels good… they value good music."
With action behind the feeling, the rapper hopped on Tazer's "Wet Dollars," which is reminiscent of '90s house music and will make you want to jump up and dance like a vogue superstar at any moment. But, if you ask Tink, she knows that every step that she's taken since childhood has led her to this moment of her music and evolution.
From the '90s R&B that her father used to play to the first rap freestyle that she released on Facebook when she was just 14, her destiny was probably written long before she realized the full potential of her gifts, which she someday hopes to expand into the world of movies and documentaries.
With the support of her father, who has held her down since day one, and her friends, she'll make it as Tink. But more importantly, for right now, she acknowledges that she'll remain grounded as the girl that everyone knows as Trinity.