Tati Gabrielle Talks Keeping Her Authenticity As A Black Woman in 'You'
In an interview with BET, the actress shares what she learned from playing her character Marienne in season 4 of the Netflix series.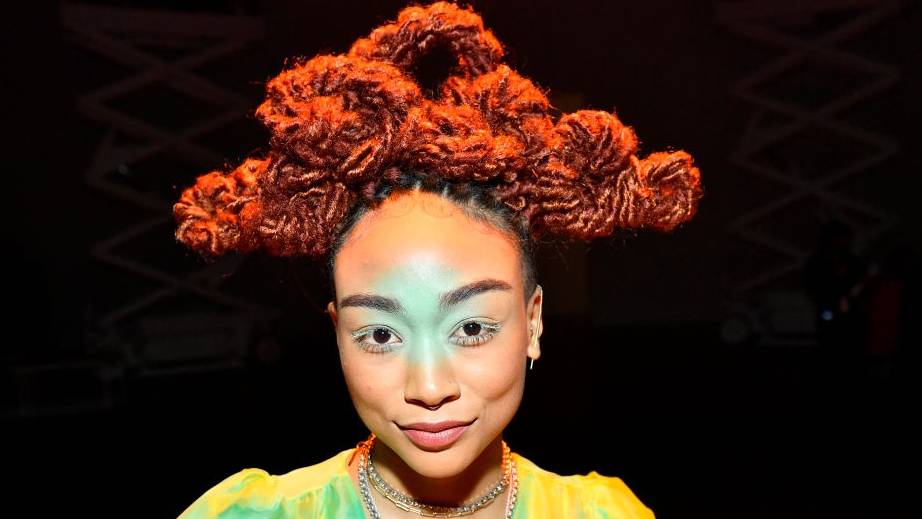 Tati Gabrielle returns in Netflix's You season 4 as Marienne, Joe's (played by Penn Badgley) latest love interest. In the new season, we will see her character flee back to Europe with Joe secretly following her.
In Season 3 of You, Marienne enters the scene as a librarian who enters into a brief romantic relationship with Joe. However, the affair is short-lived as the tension between Joe and his wife Love (played by Victoria Pedretti) reaches a boiling point. Love is ultimately murdered by Joe, and Marienne is left to uncover the disturbing truth about his violent and manipulative nature in the season 3 finale.
With season 4 underway, it's unclear how Marienne and Joe will reconnect but what the audience is aware of is that he is now a professor at what appears to be the same school Marienne went to and is going by the alias Jonathan Moore.
"We'll see Marienne reconcile s some deeper seated issues that she'll finally have full closure with and fully come to some kind of healing within a very forceful manner," Gabrielle said in an interview with BET.com about what viewers will see when it comes to her characters' more personal battles that were shown in season 3.
Gabrielle was determined to maintain the relatability of her character Marienne, particularly as a Black woman. She wanted to ensure that Marienne's reactions to the events and incidents she faced were depicted in the most authentic and realistic way possible.
"With Black women, there's a lot of things that won't necessarily faze us as much so even sometimes despite the threat despite the intensity of a situation. I just really tried to keep her reactions and how she was affected by certain things [as authentic as possible]," Gabrielle explained. "As well as [how she] refrains from panic and her willingness to problem solve and not let her environment define her or her experiences."
For Gabrielle, playing Marienne has inspired her to continue to feel empowered by her own resilience.
"Despite any of her circumstances or situations she's like, 'I got myself here I'll get myself out,'" she shares. "I often returned to that when I've been in hard moments just through my life or career, since playing her. I have the strength and power to get myself out. It's a powerful reminder for all women."
The first five episodes of the 10-episode fourth season premiere on Feb.9 with the last five episodes premiering in March. 9. You can also see Gabrielle in Netflix's Kaleidoscope series, which also stars Giancarlo Esposito.