That Time Jay-Z (Allegedly) Got Charlamagne Tha God Fired
At least, that's how the media tried to paint it...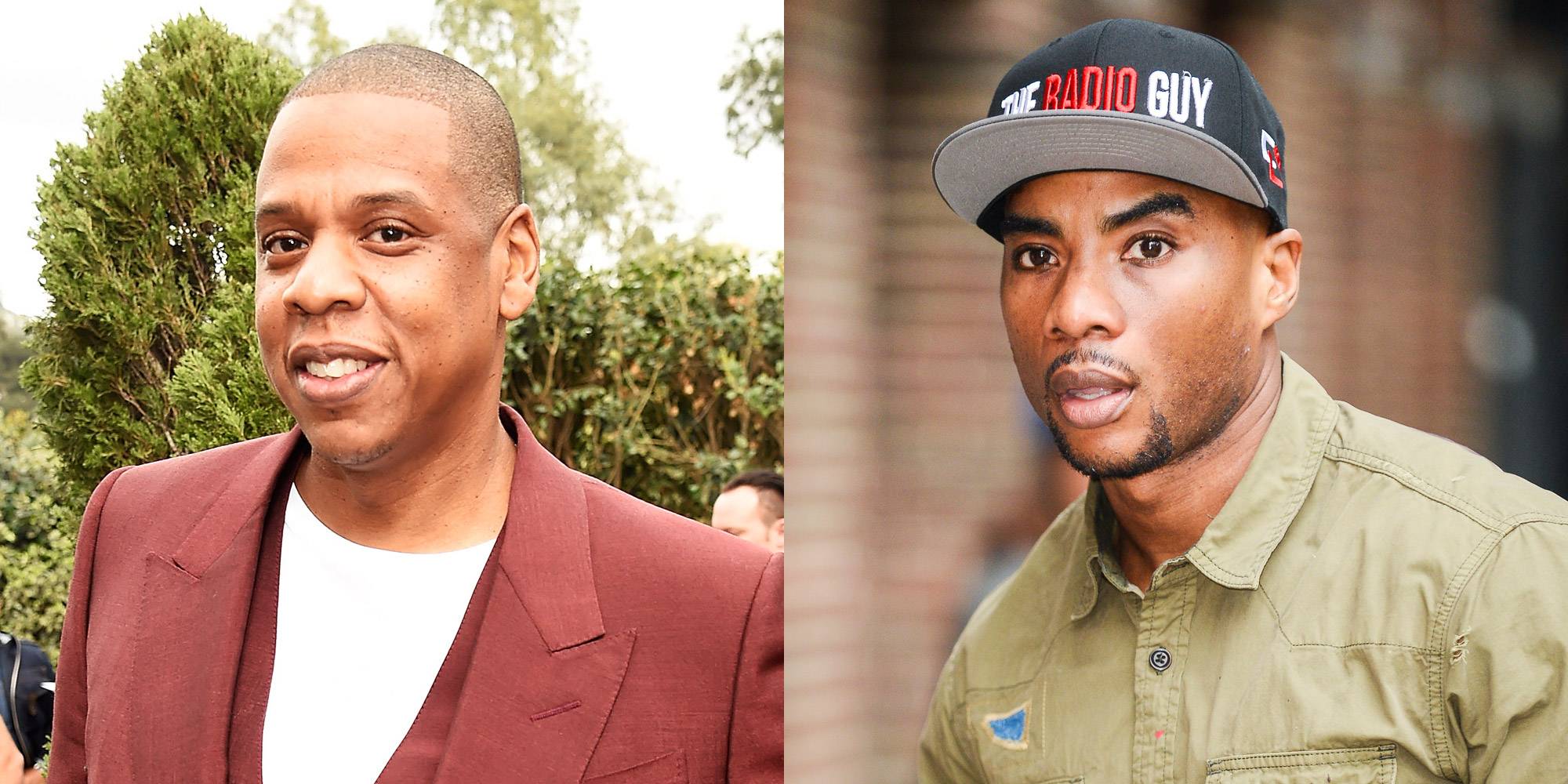 Before Charlamagne Tha God was known as the popularly controversial one-third of the world's most dangerous morning show, The Breakfast Club, he was a personality over at Philadelphia's 100.3 The Beat.
That gig came to a sudden end with Uncle Charla's termination amid a beef between former Roc-A-Fella rappers-turned-foes Jay-Z and Beanie Siegel, which many people claimed Hov himself had a hand in after Charlamagne's interview with the Philly emcee.
Charlamagne took to his seat on TV One's new "UNCENSORED" docu-series to share the story and his recollection of events leading up to the termination. Beanie escalated the epic rap beef between himself and Hov, who traded shots at each other for a number of years before reuniting in 2015, with a track titled "What You Talkin Bout? (I Ain't Ya Average Cat)." The record gained so much momentum that Jay's fellow Brooklyn rap natives such as Fabolous weighed in.
The Black Privilege author took the perfect opportunity to get Beanie's side of things, and reached out to his Philly contacts for an interview, he said. Charlamagne didn't have to reach far though, since Beanie rung him up anyway.
"…And he called up, and he just kind of, like, aired Jay out for like 30-40 minutes," he explained.
This was around the time Twitter was also gaining popularity in the digital world, Charlamagne also pointed out. After the interview went viral on Thursday night and picked up buzz through the weekend, the radio host returned to work Monday only to be handed a pink slip by the program director. Afterward, he tweeted that he had been fired and sent his salutations to the station. The media then began alleging that Hov pulled strings to have him let go from the position.  
"It reminded me of when they said Puffy got Wendy [Williams] fired," he said. "And I remember I did an interview with VladTv that same week—you can go look it up right now on YouTube—and I said on that interview, like, 'You know, I don't know if Jay-Z got me fired or not but this is going to read very well in a book one day.'"  
That it did, considering that years later, Charlamagne would end up authoring his own Black Privilege book where he shares several personal anecdotes and industry gems. Not to mention, such moves on Jay's behalf were never even confirmed.
See his recollection of the time he got fired from a radio gig below.